Construction IT Services Tailored to Your Industry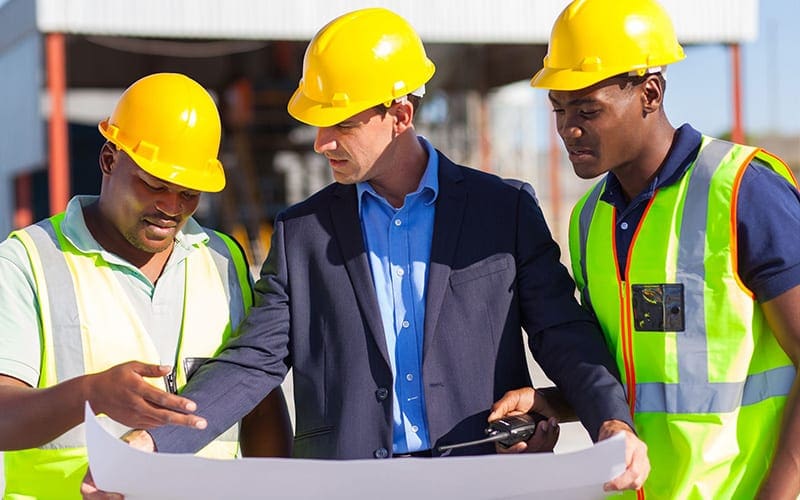 IT Solutions Custom-Tailored for Engineering Firms and Construction Companies
Engineering firms and construction companies operating today need real-time communication and collaboration tools to work among teams and with other project stakeholders.
GDC's team of industry knowledge experts assist construction companies to become more competitive by providing custom tailored IT solutions for consulting, business processes, applications, and infrastructure. Our solutions help simplify operations, ultimately allowing construction companies to focus more time on their core business.
To learn more, contact GDC to request a free consultation.
Benefits of Outsourcing Construction IT Services
Advantages of outsourcing IT services for construction companies include:
Expert support: IT service providers like GDC assemble teams of experts in their subjects. We give you access to skilled cybersecurity specialists, project managers, software developers, and more to help you leverage your IT assets.
Scalability: It's simple to modify services or add users as your business grows and your needs change. GDC's IT services are flexible, so we can create a custom plan for your company.
Budget-friendliness: Working in an industry with shifting demands and variable costs can create unpredictable revenue streams. Under managed IT service agreements, you have a consistent monthly fee for easier budgeting.
Proactive responses: Managed IT services with monitoring ensures your system performs as intended and prevents unnecessary downtime by actively spotting potential issues and resolving them.
How GDC Helps Clients in the Construction Industry
GDC offers various IT solutions for our construction industry customers. 
Help Desk Support
Our core service is IT support for construction professionals through our Technical Service Desk. We offer expertise at three different levels of support:
Full-service support: This option is ideal for companies without an in-house tech team or those already outsourcing help desk services. Our team of U.S.-based agents responds to all low-level incoming requests and resolves end-user issues. 
Supplemental support: Under this agreement, GDC provides extended-hours coverage to your existing team for those long workdays and weekend projects. We offer 24/7 capability to serve user needs around the clock.
Overflow support: When infrastructure changes, a temporary increase in demand may follow. Our agents take the excess calls when your in-house team is busy helping other users.
Partnering with a trusted professional to handle your IT help desk support provides benefits like:
Prevention of IT employee burnout

Customized service level agreements with measurable metrics

Allowing in-house staff to focus solely on more strategic initiatives rather than managing routine, easily solvable requests.
Cloud Services
Today's construction professionals need versatile and robust technology to make collaboration and communication easier when working from a distance. By uniting architects in offices and contractors in the field, cloud services provide the ideal solution. 
GDC designs custom cloud-based strategies to keep everyone on the same page with centralized resources and real-time adjustments. Our team also helps firms migrate to cloud-computing convenience while ensuring secure access.
Database Design, Administration, and Maintenance
Imagine how much you could streamline workflows with a database customized to your precise needs. Delivering project estimates, accessing plan specs, and reviewing client data would be simple and straightforward, letting you dedicate more time to the job.
GDC can help you create a database system that works for your firm. Add common materials and prices for automatic bid calculations, organize material safety data sheets and blueprints, or retrieve customer contact information quickly to stay productive. We also offer administration and maintenance services so you can focus on your projects instead of the data that powers them.
System and Data Integration
One aspect of the construction industry that makes it unique is the various applications professionals use daily. Accurate measurements and materials lists are vital to project success, yet you may be using multiple legacy platforms to retrieve the data you need.
The GDC team has expert engineers and software developers to help you connect your existing resources. We'll work with you to fully understand your current IT systems and assets to design a custom solution for your integration challenges.
The GDC Difference
GDC brings industry-leading knowledge and learning to each service we offer. Factors that set us apart include:
Experience: Our team boasts nearly 30 years of IT service and support experience. We continuously strive to further deepen our expertise with ongoing instruction and certifications.
Proactive approaches: GDC believes in a shift-left approach for process improvement. This value allows us to identify and take action on opportunities to resolve issues and challenges earlier.
Best practices: We perform all our services according to industry best practices for IT service management (ITSM) and the Information Technology Infrastructure Library (ITIL) guidelines.
GDC Implements Sitecore® Experience Platform™ to Launch Roofing Industry to New Heights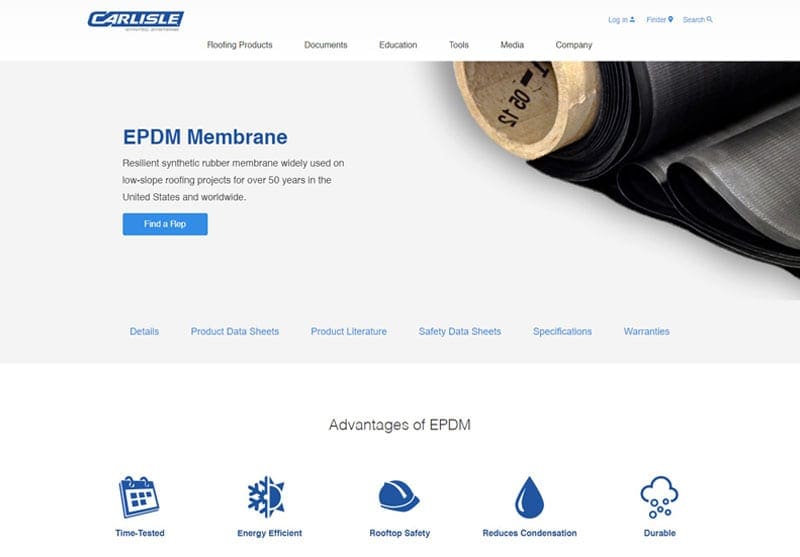 As a leader in the construction materials industry, Carlisle Construction Materials (CCM) wanted to re-engineer their two largest brand websites, Carlisle SynTec and Versico Roofing Systems, from a 10-year-old platform to Sitecore.
As a trusted CCM vendor and Sitecore Silver Partner, GDC was the ideal IT Solutions Provider to collaborate with on this project to advance CCM's use of technology while improving the overall user experience with their brand.
Featured Construction Industry Capabilities Offered
Get a Free Quote for Construction IT Support From GDC
See how easy and affordable it is to get expert IT support and services from a market leader. GDC is 100% U.S.-owned and -operated, with locations throughout the Midwest and mid-Atlantic to serve our construction industry customers' needs.
Call an expert today at (866) 966-4562 or get started with our online form.
Featured Technology Partners
We partner with some of the best known and highest rated brands in the industry to deliver the best technology solutions for your business.