IT Solutions for the Manufacturing Industry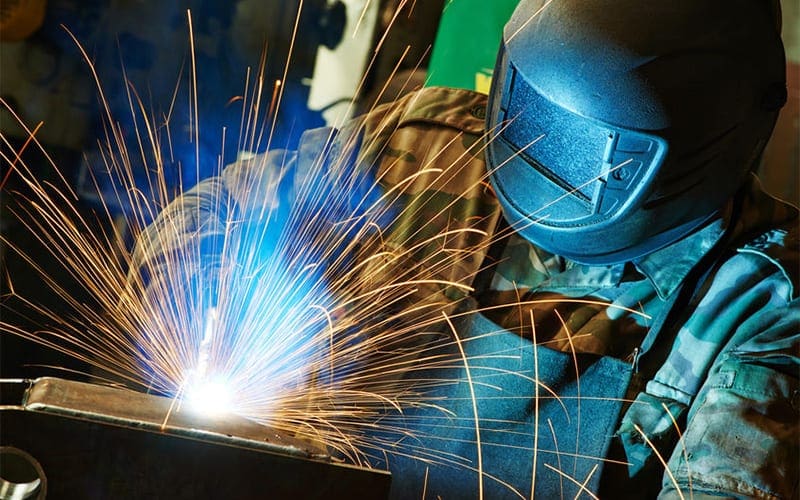 Enhancing Digital Capabilities to Transform Value Chains in the Manufacturing Industry
Today's manufacturing environment calls for comprehensive technology solutions from a trusted industry expert. The landscape is competitive, and consumer demands, environmental responsibilities, and new business models continue to evolve.
GDC can help you meet those challenges. We partner with you to bring your business visions to life through technology resources that streamline your operations and improve customer experiences. Use our tools, automation, and industry intelligence to create a tailored solution for your unique needs. We'll help you make the most of your IT for better development, communication, and supply chain management.
To learn more, contact GDC to
request a free consultation
.
Benefits of Outsourcing Manufacturing IT Support Needs 
Manufacturing facilities have particular needs when it comes to IT support. Technology equipment and programs are often highly specialized, and growing infrastructure causes changes in demand. Plus, many facilities run several shifts around the clock. Keeping IT support in-house with 24-hour staffing can add significantly to labor costs.
Consider GDC's Technical Help Desk Services instead. When you work with us for help desk support, you benefit from:
A centralized contact: The GDC team is a one-stop solution for all IT needs under a full-service agreement. Users can request help for anything from unlocking an account to setting up their emails or troubleshooting a system component.
Extended hours: With supplemental coverage, our agents are available to provide help desk staffing when your team is off-duty. Your staff gets the assistance they need overnight or on weekend and holiday shifts.
Overflow management: Rolling out new equipment or applications can lead to temporary increases in calls for help. The GDC team answers the excess calls when your in-house team reaches its capacity.
How Can Professional IT Services Improve Your Business? 
Professional IT services offer many advantages to manufacturing facilities, including:
Downtime prevention:

 

Services like active system monitoring help discover and resolve issues before they impact productivity.
Access:

 

With professional IT services, you have access to subject matter experts and the latest technologies when they become available.
Faster time-to-market:

 

Experienced IT services providers like GDC help you improve processes and effectively leverage technology to decrease production time.
Integration and flexibility:

 

We work with your current IT assets to develop your personalized strategy. GDC's solutions are entirely scalable, so we can quickly add or adjust services to meet shifting demands.
GDC IT Services for Manufacturing Companies
In addition to our Technical Service Desk, our manufacturing clients can choose from a wide variety of IT service and support specialties. Typical options in the industry include application development, project management services, data and system integrations, and workforce and staffing solutions.
Application Development
With real-time access and processing of your data, we dramatically impact how manufcturing businesses increase productivity. GDC provides a range of offerings including custom application development services, business intelligence, modernization, and cloud development that drive measurable business outcomes with enhanced user experiences. Turn your digital presence into a competitive advantage with GDC.
Project Management
GDC's team of project managers helps customers with ongoing or one-time needs to oversee the various steps in any IT plan. Whether you're looking for assistance deploying new technology or need staff training, our experts can help! We have extensive experience with many project management tools, or we can create a custom solution to meet your project needs.
System and Data Integration
The manufacturing IT environment is unique thanks to the many applications, industrial control systems, and advanced equipment involved. GDC's software designers and engineers create one-of-a-kind integration strategies to bring this all together. When legacy systems and high-tech machinery merge correctly, extracting and analyzing quality compliance and production data is simpler.
Manufacturing Success Stories
Manufacturing IT Services and Capabilities
Partner With GDC for Better Manufacturing IT Services
When you need an IT services provider you can rely on, you need GDC. We earn your trust, drawing on decades of industry experience helping manufacturing companies meet business goals with more effective technology.
Call a specialist at (866) 966-4562 or submit our digital form to request your free consultation today.
Featured Technology Partners
We partner with some of the best known and highest rated brands in the industry to deliver the best technology solutions for your business.