Our Logo Defines Our GDC Brand Identity.  
Optical kerning, refined weight, and defined clear space, as well as well delineated placement in relation to other content make it recognizable at all sizes and in all contexts.
Logo Kit for Light Backgrounds
Logo Kit for Dark Backgrounds

Logo Light Vertical
Tagline Stacked
Logo Light Horizontal
Tagline Wide (Reserved)


Logo Dark Vertical
Tagline Stacked
Logo Dark Horizontal
Tagline Wide (Reserved)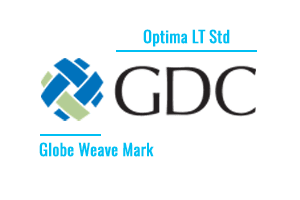 Construction
The logo identity consists of the letters GDC using Optima LT Std typeface with a globe to the left created out of a weave of blue PMS 300C and green PMS 577C.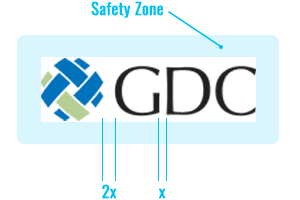 Clear Space
Clearspace around the logo needs to be greater than 5 times the width of x.  x is the horizontal space between the vertical stroke of the letter G and the vertical stroke of the letter D.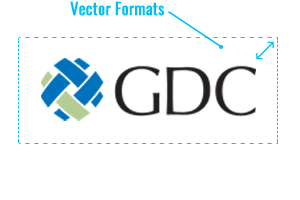 Scaling
For maximum scaling, vector graphic files are the preferred format for web, mobile and print.  These include but are not limited to EPS, PDF, and SVG.
Logo Guidance – Do's and Don'ts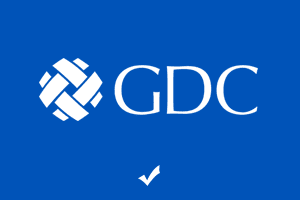 Single color logos with at least a contrast ratio of 4.5:1 are permitted with approval.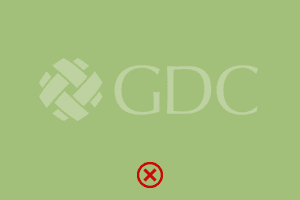 Single color logos using a low color contrast ratio is not preferred unless approved.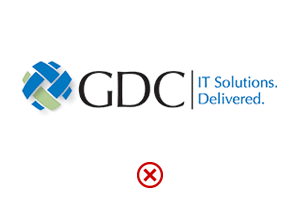 Do not use old taglines or logos to represent the brand.  Download the latest versions.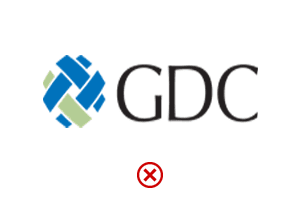 Do not stretch or manipulate the logo.  Maintain the proper aspect ratio.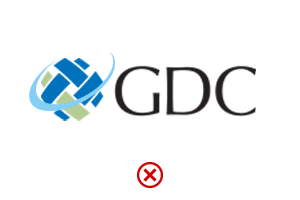 Do not pair the logo with a different mark that may be confused as part of the logo.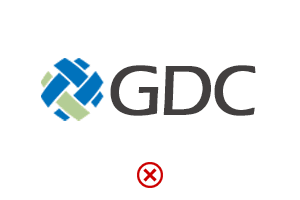 Use the GDC glyph, don't type out GDC in other fonts or weights.