Hailey Heverly Awarded Intern of the Year by her Alma Matter, Penn Central College.
Chambersburg, PA – September 8, 2023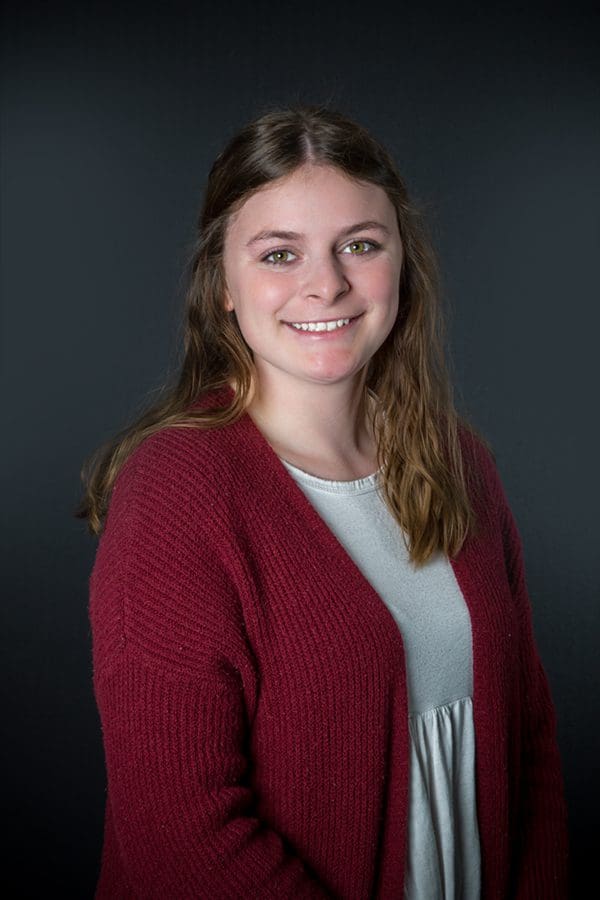 On Thursday September 7, Hailey Heverly was recognized as the Intern of the Year for the School of Business and Professional Studies at Penn Central's 19th Annual Business Partner of the Year Breakfast.
Heverly started her internship with GDC IT Solutions in May of 2022 as a Talent Sourcing Specialist Intern. She worked forty hours a week while finishing her education. Heverly sourced qualified candidates to GDC's recruiting team for review, assisted with maintaining the candidate pool in the management software, and supported the team as needed.
She graduated from Penn Central in May of 2023 with a Bachelor of Science in Business Administration with a Concentration in Human Resource Management.
Since her graduation Heverly has moved up in the company to an IT Technical Recruiter. In addition to sourcing highly qualified professionals, Heverly now screens her own candidates for positions and guides candidates through each stage of the interview, offer, and onboarding processes.
Faith Neiss, Lead Recruiter, describes Heverly saying, "I have enjoyed watching Hailey grow from an Intern into a full-time IT recruiter with us at GDC. Her work ethic is unmatched, and I look forward to watching her succeed in her career."
Additionally, Account Manager, Jess Sprain, comments, "I've had the pleasure of knowing Hailey since she started as an intern at GDC. Watching her grow and develop her skillset as a recruiter has been incredible. She has a true passion for the work she performs along with an unmatched work ethic and desire to be the very best at what she does. We're very lucky to have someone like Hailey be a part of our team!"
About GDC IT Solutions
GDC empowers businesses to increase employee productivity, maximize investments and improve operational efficiencies. With experienced and certified professionals, we deliver services in the areas of application development, data center, 24/7 multilingual service desk, managed IT services, desktop lifecycle management, project management, and business process consulting. Learn more.