GDC IT Solutions Attains Kentico Partner Status
GDC, a premier IT services provider, has joined the Kentico Partner Program, which will result in more businesses driving better outcomes with fewer resources using a hybrid headless approach for multichannel digital experiences.
Chambersburg, PA – October 16, 2023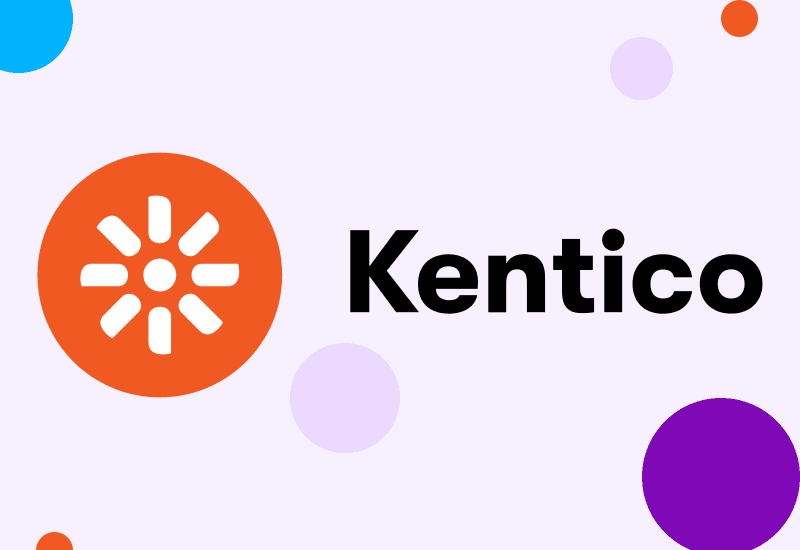 Today, GDC IT Solutions (GDC), a leading provider in technology solutions, announced its newest partnership with Kentico, the award-winning provider of digital experience platforms. The new partnership will enable clients across the US to grow their digital presence with Xperience by Kentico.
Xperience by Kentico is Kentico's hybrid headless digital experience platform that allows marketers to craft consistent personalized customer journeys from awareness to advocacy using built-in low-code, no-code tools. They can experiment with innovative marketing channels and improve the maturity of their marketing ecosystem, while enhancing business and marketing agility.
"By enabling teams to do more with less and in less time, Xperience by Kentico not only gets brands to market faster and with all the tools they need to engage customers across multiple channels, but it empowers them to compete with their rivals no matter where they are in their digital maturity journey," said Dominik Pinter, CEO of Kentico. "We are thrilled to collaborate with such a forward-thinking company and look forward to seeing how clients will benefit from our new partnership with GDC."
"Kentico is essential to the growth of GDC's strategic omni-channel marketing solution and integration offerings. The Xperience by Kentico Digital Experience Platform (DXP) and support from the Kentico team will help us deliver on brand digital experiences," said C.J. Kozarski, Sr. Director of Application Services, GDC IT Solutions. "Implementing and adopting appropriate digital technologies will help us to efficiently leverage our domain expertise to offer well-integrated and affordable solutions with rapid implementation/migration, quick turnaround, and easy deployment on the cloud."
About Kentico
Kentico is an award-winning provider of digital experience platforms that enable businesses to drive better outcomes with fewer resources using a hybrid headless approach for multichannel digital experiences. Its digital experience platform (DXP), Xperience by Kentico, minimizes overhead by focusing on real customer needs. With a wide set of capabilities, it empowers teams to deliver better customer experiences through multiple channels faster. Kentico offers market-leading support, SaaS or on-premises deployment, and is backed by a global network of implementation partners.
Kentico was founded in 2004 and is headquartered in the Czech Republic with offices in the US, UK, Germany, and Australia. Kentico has more than five hundred digital solution partners and powers over 35,000 websites across 120 countries. Customers working with Kentico include Allergan, Ingram Micro, Konica Minolta, Land O' Lakes, PPG, and Red Cross. Learn more at kentico.com.
About GDC IT Solutions
GDC IT Solutions (GDC) empowers businesses to increase employee productivity, maximize investments and improve operational efficiencies. With experienced and certified professionals, GDC delivers services in the areas of application development, data center, 24/7 multilingual service desk, managed IT services, desktop lifecycle management, project management, and business process consulting. Learn more.