How to Improve Customer Experience Through Help Desk Support
Offering superior help desk support is essential to providing a great customer experience.
Editorial Team
Creating an exceptional customer experience can often mean the difference between one-time and repeat customers. Every interaction with a customer, from the initial contact to the point of sale and beyond, creates an experience they will remember.
Offering superior help desk support is essential to providing a great customer experience at a point when it matters most. When your organization masters the help desk customer experience, it can serve its customers better and secure customer loyalty.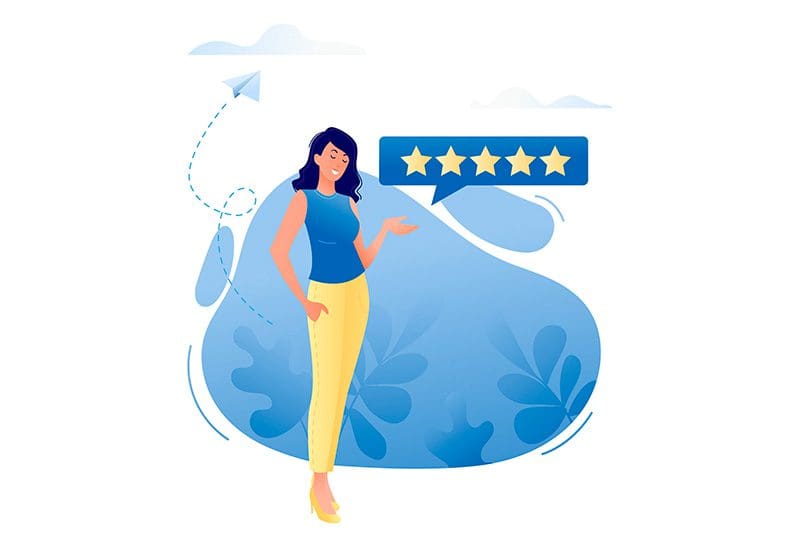 Using a Help Desk to Improve Customer Experience
Robust service and automation can improve the help desk customer experience, enabling your team to handle more requests across multiple platforms and collaborate to resolve issues. Here are a few ways businesses optimize their service desk customer experience:
1. Encouraging Agile Responses
Customers expect prompt help desk responses. Responding quickly is especially important with online chat and phone calls, which provide the fastest resolution times. Improving your help desk efficiency encourages your customer service team to provide quicker responses. Automation enables auto-responses, where agents can provide time estimations for their responses, speeding up the process and putting customers at ease.
2. Creating Self-Service Guides
Giving your customers access to helpful self-service content improves the customer experience. Your help desk team is the best department to handle this kind of content. This is because they are familiar with the most commonly-asked questions. Whether your team creates infographics, text guides, or video demos, they empower customers to solve issues independently.
3. Resolving Issues
Some complaints arise more often than others. When your help desk team tracks the most common problems customers face, they can develop set procedures for resolving them quickly. The help desk can also communicate these issues to other departments within your organization to permanently correct the problem.
4. Tracking Helpful Metrics
By recording your help desk's efficiency, you can develop strategies to improve customer experience. When your customer service team follows their data and observes their strengths and weaknesses, you gain insight into potential gaps in the customer experience and can close them efficiently.
The Most Important Help Desk Metrics
Several help desk metrics can provide valuable insight into your help desk's success. Consider the top six help desk metrics your team should track to improve the service desk customer experience:
1. First Contact Resolution Rate
The first contact resolution rate measures how many queries your customer service team resolves on the first contact. This metric is critical for improving customer satisfaction.
2. Cost Per Contact 
When managing the help desk customer experience, the challenge is to balance high-quality service with low cost. Your help desk's cost per contact includes factors like:
Agent salaries
Incentive pay
Benefits
The cost of agent turnover
3. Agent Utilization
Effectively utilizing customer service agents can significantly lower turnover while maintaining high productivity. The trick is to find a harmony that neither works agents too hard nor finds them with nothing to do all day.
4. First Level Resolution Rate
The first level resolution rate measures how many complaints your help desk solves without transferring the customer to a higher support level. This metric helps you evaluate overall help desk efficiency.
5. Agent Satisfaction
Pleasant, satisfied, and adequately trained customer service agents have higher first contact resolution rates and a lower cost per contact while creating more satisfactory customer service experiences.
6. Customer Satisfaction
Many factors affect customer satisfaction, including response time, call quality, handle time, first contact response rate, and more. This metric is vital to assessing your help desk's performance.
Robust service and automation can improve the help desk customer experience, enabling your team to handle more requests across multiple platforms and collaborate to resolve issues.
Serving Your Customers With an Effective Service Desk 
Organizations use many strategies to boost customer satisfaction. Improving the service desk customer experience involves addressing a few critical areas. Effective help desks serve customers by:
1. Prioritizing Requests
Prioritizing service requests is key to providing help when customers need it most urgently. Effective help desks prioritize all urgent requests and incidents like unplanned dilemmas. On the other hand, they may be able to automate responses for additional queries, like requests for service and commonly-asked questions.
2. Seeking Customer Feedback
Feedback is a valuable source of information for improving the help desk customer experience. It's essential to optimize the wording in customer feedback surveys so customers provide honest responses. Effective service desks ask about pain points and potential areas for improvement, then implement solutions effectively.
3. Supplying Agents With Tools for Success
Your help desk can only be as successful as your customer service agents. Effective customer service teams equip agents with technology like automation and standardization to improve workflow. Ongoing hard and soft skills training also helps agents reduce their resolution time and boost customer satisfaction.
4. Eliminating Recurring Problems
Organizations should address persistent issues to reduce customers' need for service. Customer feedback helps agents determine their most frequent requests to discover ways to solve them and streamline help desk service.
How to Improve the Performance of Your Service Desk
To serve your customers and keep them productive while building your revenue and reputation, you need proven methods for effective help desk service. Try these strategies to improve customer experience:
1. Improve First Contact Resolution Rates
Your first contact resolution rate is perhaps the most important metric for improving the service desk customer experience. Help your agents resolve issues on the first contact with these methods:
Assign each inquiry to the agent whose skills, experience, and training can help them handle it swiftly.
Equip agents with customer information like past complaints, history of contact, contract or product details, and more.
Train your agents to act and think independently to avoid escalating a problem higher up the support level.
2. Provide Opportunities for Self-Service
Many of your customers will search the internet for the solution to their issue with your product or service before they contact your help desk directly. If you can provide them with self-service content on your website or other channels, you save them a phone call and provide them with a better experience.
3. Boost Your Agent Training Program
Consistent help desk agent training keeps your team on the cutting edge and helps them solve customer complaints with ease. Continually train your agents on:
Software updates
Customer service best practices
Soft skills like empathy, patience, and persuasion
4. Learn From Feedback
Be proactive in listening to your customers — feedback is a valuable source of ideas for improvement. Take these steps to get the most helpful feedback from your customers:
Share a survey immediately after your team resolves their issue.
Ask customers to take a survey after they use your self-service portal.
Closely track feedback trends and analyze them for areas of improvement.
Choose GDC for Your Help Desk Service
Managing an effective help desk that genuinely improves the customer experience while your business scales can be challenging. If your organization needs to implement a help desk service or boost the one you already have, partner with GDC. At GDC, we offer completely customized IT Help Desk Support services to provide your customers with world-class technical support and improve their experience with your business.
With our services, your team is freed up to focus on other tasks. Available 24/7 during regular business hours or whenever you prefer, our help desk support analysts handle tasks efficiently and provide tailored support so you can achieve your business goals. We also offer end-to-end IT services for all of your IT needs.
Contact us today to schedule a free assessment.