Why Hire Power BI Consultants for Implementation Success?
Microsoft Power BI Consulting Services are the Key to Unlock Your Potential
Kelsey Young, Copywriter and Media Specialist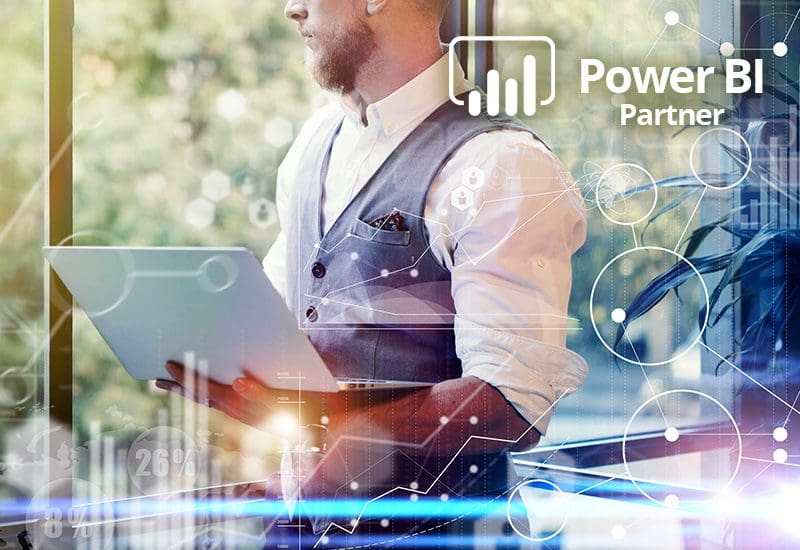 Businesses are showing an increased demand for business intelligence services using the Microsoft Power Platform. They frequently utilize Power Platform to optimize their operations, enhance efficiency, and obtain valuable data insights.
Microsoft Power Platform is a suite of tools that allows users to build custom business solutions without extensive coding. It includes four main components: Power Apps, Power BI, Power Automate, and Power Virtual Agents. By utilizing these tools, organizations can streamline operations, evaluate information, and engage with users in novel and inventive manners.
Microsoft Power BI is a dynamic business intelligence solution that seamlessly connects to and analyzes data from diverse sources. This business intelligence solution helps users easily understand complex data by using advanced modeling, interactive dashboards, and strong reporting features.
Power BI Desktop is free to install. For enterprises requiring advanced features and scalable data analysis, Power BI Premium delivers unparalleled performance. Conversely, smaller organizations can leverage Power BI Pro as their fundamental business intelligence solution.
Benefits of Hiring Power BI Consultants
Power BI consultants provide their expertise to better understand a company's data strategies and internal processes. They are skilled in evaluating companies' existing data and analytics systems and help them make an improved BI roadmap. Using Power Query, DAX (data analysis expressions), and data dashboards, experts can leverage Microsoft's Power Platform to its full potential.
Businesses often ask: What are the benefits of hiring a Power BI consultant?
The answer begins with data. 328.77 million terabytes of data in generated daily based on the latest estimates. Data is essential to being competitive in a global market. Almost all enterprises focus on the data to have an edge over the competitors.
One of the biggest advantages of hiring a consultant is streamlined data collection. They assist enterprise businesses consolidate data from different sources to create a common data archive. Other advantages include:
Find faster answers using the existing data
Improving accuracy in operations
Rapidly deploy enterprise reports
Turn insights into actions
Remove legacy reporting and third-party tools
Automate complex manual reports
Using business intelligence tools, businesses can turn data into a rich insight and create compelling data visuals. The perfect answer is outsourcing the implementation through consulting services. The experts will assist your organization with the planning needed from creating a roadmap to implementation. With the roadmap, you can collect data from multiple streams and organize it into a structured form to unlock business potential.
Challenges Your Business May Face
One-off Reporting is Time-Consuming. Compiling large data sets from different sources can be an enormous task even for your IT professionals. A Power BI consultant allows you to streamline data processing. It permits you to get data from different data sources by automatically connecting with them, saving you time and effort.
Finding Specific Data in Large Data Volumes. Searching for specific data sets in large volumes of data can be difficult to extract detailed reports. A professional consultant can help you save time and effort and achieve your data sets' best potential.
Data Quality Issues. Poor quality data can lead to skewed analytics and erroneous business insights. A professional consultant can help you easily identify data quality issues and can assist in cleaning and preparing data for analysis. They can use different data profiling tools to allow you to remove all the null values and data quality problems.
Data Security Issues. Data breaches can lead to financial loss, reputation damage, and loss of business. Consultants can help overcome these issues by identifying potential weaknesses to secure the data and streamline administration. They can also define sensitivity labels and apply governance policies by using Microsoft Information Protection.
Difficulty Predicting Trends. If you are not good at identifying and adapting to the latest trends, it is difficult to be competitive. A consultant can help you monitor the company's processes and spot trends with the help of the data gathered. This helps to visualize your business's future success and needs.
Only Tech Teams can Create Business Reports. Currently, only technical teams may have the expertise and experience to generate current reporting causing a silo of information. Power BI consultants can help break down the silo of data reporting and allow decision-makers within the organization to generate business reports.
What Can a Microsoft Power BI Consultant Do for Your Business Growth?
Power BI gives business leaders control over data analysis and reporting, without needing IT or technical help. It makes complex queries and reports easier to understand. Power BI consultants can help you analyze and present data quickly, making it easier to make decisions based on insights.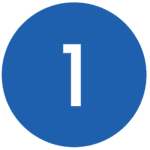 Implementation and Setup
Power BI consultants can assist in the seamless implementation and setup of Microsoft's Power Platform within an organization. Their task is to create a well-defined implementation plan to make the transition seamless. By selecting individual functions to adapt to business objectives, they setup the platform linking pertinent data sources and streamlining data processes.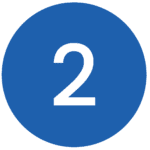 Data Modeling and Integration
Power BI consultants are experts in creating data models that match a business's analytical needs. They integrate data from various sources, enabling a comprehensive view of the business and providing meaningful data analysis.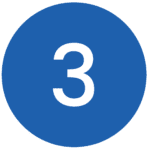 Customized Dashboards and Reports
Power BI consultants create visually appealing and interactive dashboards and reports tailored to the business's key metrics and objectives. They show data in a clear way, so people can make decisions based on it.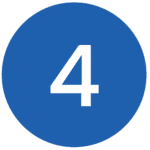 Advanced Analytics and Insights
Consultants can use Power BI's advanced analytics to find valuable insights. They can do this by using techniques such as data forecasting, statistical modeling, and machine learning. This helps businesses identify trends, patterns, and anomalies in their data, leading to more informed decision-making.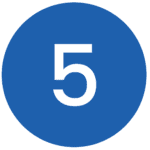 Performance Optimization
Power BI consultants optimize performance by fine-tuning queries, data refresh schedules, and report rendering. They ensure that the platform operates efficiently, providing fast and reliable access to data and reports.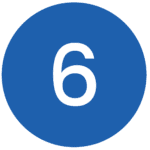 Training and Support
Consultants provide training and support to empower employees in utilizing Power BI effectively. They teach organizations to follow best practices when creating effective Power BI dashboards and Power BI reports. They also guide in exploring data to gain insights. By following their guidance, organizations can maximize the benefits of Microsoft's Power Platform
Power BI Consulting: Unlocking the Potential for Your Role
Power BI's true strength lies in its flexibility, serving different functions across a company, and optimizing your ROI with analytics:
For Analysts: Transform data into actionable insights swiftly. Seamlessly connect to a wide range of data sources, effortlessly prepare data, and generate reports that drive informed decision-making.
For Business Users: Access dashboards on any device to stay informed. Receive alerts when key performance indicators (KPIs) change and dive into detailed data for a comprehensive understanding.
For Information Technology: Simplify management, ensure compliance, and protect data while granting users access to valuable insights.
For Developers: Bring your applications to life with data. Easily integrate interactive data visuals and deliver compelling reports across desktop, tablet, and mobile devices.
Unlock the true potential of Power BI with expert consulting, tailored to enhance the capabilities of your role.
Work with Experienced Power BI Consultants
GDC's Power BI consultants are experts with the Microsoft Power Platform. We advise organizations on how to leverage Power BI to gain valuable insights and make data-driven decisions. From initial setup through publishing reports and dashboards, our consultants will help you get the most out of your data.
Our Industry Expertise Leverages Analytics to Drive Business Growth
By combining GDC's industry expertise with Power BI, your organization can evolve and gain valuable insights to drive business decisions.
Consumer Packaged Goods (CPG): Competing daily for customers' attention, CPG companies can increase market share through data analysis and trend insights.
Manufacturing: Track key supply chain performance indicators such as machine use, process efficiency, costs, inventory levels, losses, and cycle times.
Public Sector: Education, healthcare, infrastructure, and other government organizations can leverage business intelligence to improve service and relationships with constituents.
Retail: To maximize sales, profits, and loyalty, retailers can achieve a deeper understanding of customers, pricing, POS, inventory, and channels.
Utilities & Telecommunications: Amidst increased regulation and competition, businesses can leverage BI to improve operations, maximize profitability, increase customer retention, and more.
Contact GDC to Discuss Your Path Forward with One of Our Power BI Consultants
GDC provides affordable business intelligence solutions customized to our clients' needs. By partnering with GDC, businesses can effectively unlock valuable insights from their data and drive informed decision-making processes.
Maximize your data's potential with Power BI's advantages. Contact us today to talk to a Power Bi consultant, with no obligation or commitment from you. Contact GDC to begin your journey today.