Alan Estes: A Testament of Tenacity and Talent
Estes C
elebrates 15 years with
GDC IT Solutions
Chambersburg, PA – June 27, 2023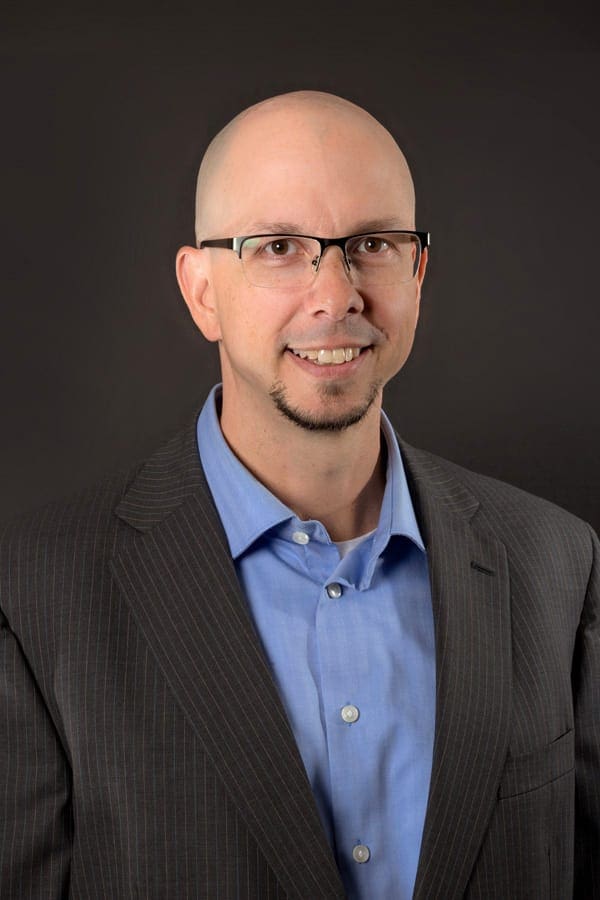 Alan Estes, Director of Business Development celebrates his 15-year milestone anniversary with GDC IT Solutions (GDC). Having a conversation with Estes about his experience was truly enlightening. Over his fifteen years with GDC, Alan Estes has held seven distinct positions. Estes's story is a testament to companies investing in their employees, cultivating their skills, and promoting from within.
Estes began with GDC Estes as a Service Desk Technician. "The training was great, and I had a lot of help along the way," he says. From there he moved through jobs, an MDS, deploying laptops at Volvo, dedicated support technician for an architecture firm, Field Tech (Level 3), then to a Senior Engineer (Level 4)
At each stage of growth within the organization, Este's supervisors recommended him for his next new role. The next position was slightly different when he heard about an open Account Manager position. Moving from a Level 4 Engineer to Account Manager was akin to a career change. Nevertheless, Estes advocated for himself, letting management know he would be interested when the position became available.
A couple of weeks later, Estes recalls sitting down with leadership discussing GDC's expansion into Wisconsin, and the need for another Account Manager to oversee the sales territory in Chambersburg, Pennsylvania.
GDC offered the position to Estes, who enthusiastically accepted. He spent a couple of months training with the other account managers as they welcomed him to the sales team. When asked about his transition, Estes said, "A lot of the accounts I had already worked with and supported so there was a level of trust." That trust went a long way with his accounts. His customers started recommending him to other businesses.
Estes contributes his success towards his work ethic. He describes himself as someone who was quick to response to customers- which they appreciated. If this upward mobility was not enough on Estes plate, in 2015 Estes decided to go back to school for additional education. After earning his BS in Information Technology, Estes graduated in 2018 with his MBA.
All this in addition to being a family man, running his kids to practices and watching ballgames. When asked how he handled his growing career, earning his advanced degree, and being an involved family man Estes laughed and said, "Most of it was earned on a ball field."
In 2017, Alan was promoted to Director for Business Development. He is the first person to hold this title within the company and has been serving GDC in this role for over six years.
As a leader he says, "I try to lead by example, so I try to lock arms and go in together, rather than point and say."
Mike Coons, Chief Financial Officer, and Executive VP of M&A, agrees. Coons describes, "Alan has played an integral role in GDC's growth over the past 15 years. He started with GDC in technical role before transitioning to our sales and sales leadership team. Alan brings a high-level of energy and enthusiasm to work each day, has a strong commitment to customer service, and is valued by his colleagues. Alan is the definition of an employee who strives for continuous improvement. He is willing to take some risks by stepping outside his comfort zone for new career challenges."
Alan Estes is a valuable part of our GDC team. Estes was asked to speak at the company gala event shortly after accepting his new position. He says, "I asked everyone who currently had grown within the organization to a different position to stand up." And at the end, there were more people standing than sitting.
There is not enough room to discuss the wisdom Estes can share, so instead he shares this piece of advice, "Stay in the pocket. Hang in there and find your target. Your team will have your back."
About GDC IT Solutions
GDC empowers businesses to increase employee productivity, maximize investments and improve operational efficiencies. With experienced and certified professionals, we deliver services in the areas of application development, data center, 24/7 multilingual service desk, managed IT services, desktop lifecycle management, project management, and business process consulting. Learn more.