Celebrating Jess Sprain and 5 years with GDC
Join Us in Celebrating Jess Sprain and Her 5 Years of Hard Work, Dedication, and Upward Mobility
Chambersburg, PA – June 14, 2023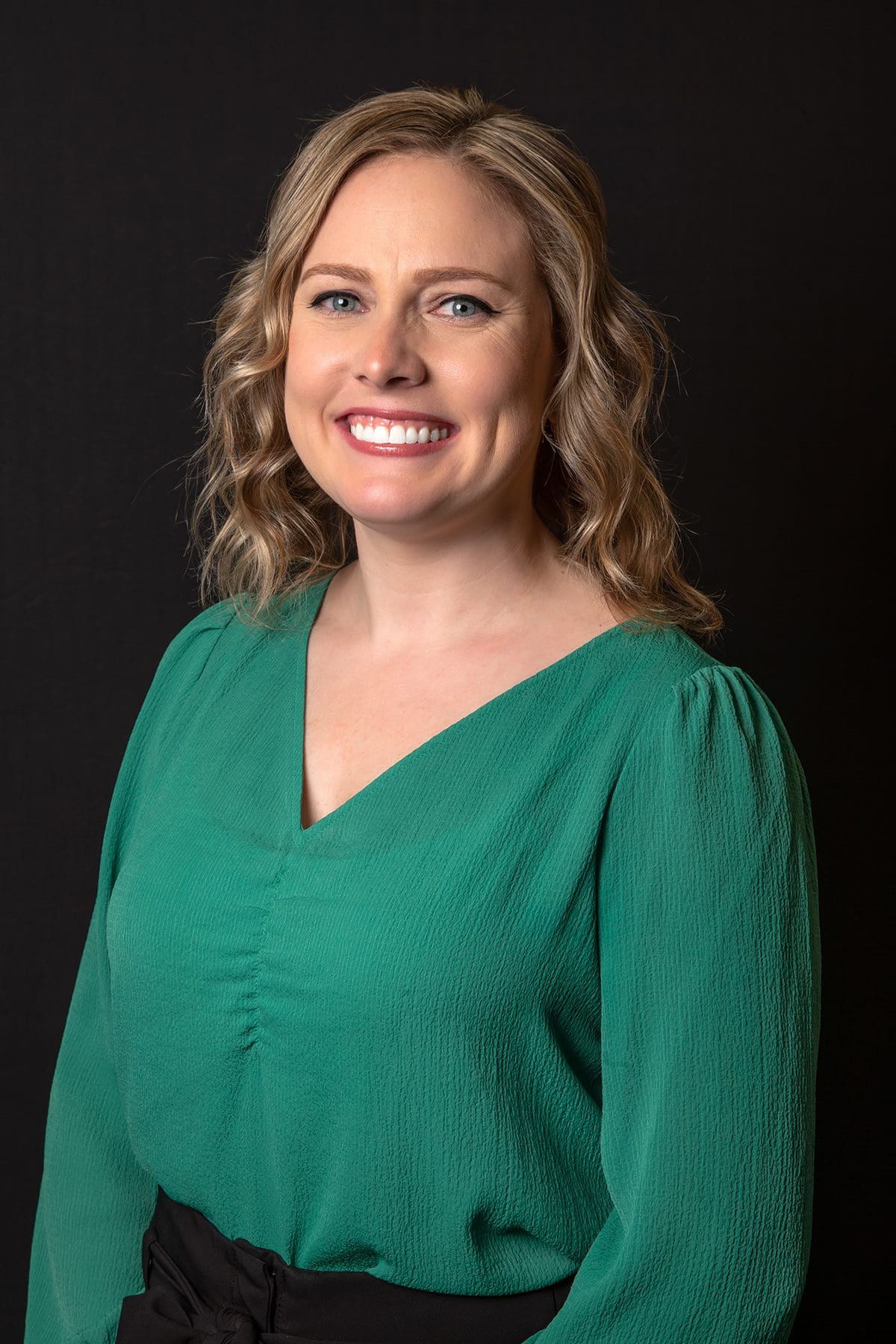 Jess Sprain, Account Manager for GDC IT Solutions (GDC) is celebrating five years with the company. This is an amazing milestone in her career. According to the Bureau of Labor and Statistics, the national average that employees stay with their current company 4.1 years as of Jan 2022.
Sprain is well above average. Her story is a testament to hard work, dedication and upward mobility within GDC. Tony Masgalas, Director of Enterprise Sales, agrees. Masgalas says, "Jess is the perfect example that hard work and dedication always pays off. The positivity she brings everyday to the workplace is something we greatly appreciate and value. The love she has for what she does, really shows and is an inspiration to all of those around her. Thank you for being part of GDC's success over the years and we are excited to see how you tackle and grow over the years to come."
Looking back in time approx. Five years ago, Sprain would turn to a colleague and ask, "What's GDC?" This colleague knew someone on GDC recruiting team and knew Sprain was searching for a new job. Sprain knows the importance of networking, and this was just another example of how important personal references are in the recruiting world.
During her interview process, Sprain confessed that she knew very little about the IT world. But the individuals with whom she met and interviewed made her feel at home and comfortable. "They were genuine and honest. It [GDC] just felt like a good fit," she recalls.
Sprain started with the company as a Talent Acquisition Specialist and remembers her first day as a marketing whirlwind of posing for photos and meeting her colleagues for the first time.
At GDC, starting as a Talent Acquisition Specialist is a pathway to other opportunities within the company. Sprain's journey with GDC is an example of upward mobility within the company. When referring to her time as a Talent Acquisition Specialist, Sprain says, "I was seeing some very quick success on the recruiting front."
It was enough for senior leadership to notice and believe in her skills. In less than six months, Sprain was promoted from Talent Acquisition Specialist to Enterprise Account Manager.
Specifically, she recalls sitting on the beach while on vacation talking to President Mike Coons about the role.
Sprain shared how her experiences as a recruiter were helpful to not only learn about the company but to help her polish foundational skills prior to moving into her current position. "Working in recruitment helped me rip off the preverbal Band-Aid and start making those cold calls. I got experience picking up the phone and connecting with people. It also got me comfortable with who GDC is as a company, helped me talk to the IT professionals and learn more about the IT world."
Five years later Sprain is a successful Enterprise Account Manager and looking forward to achieving more with the team, and for the company.
Sprain most values the connections she has with her clients and her coworkers, and the support system here at GDC.
Coworker Hailey Heverly, Technical Recruiter, says Jess has been a true source of inspiration. Haverly says, "Jess and I have been working together at GDC for a year now. She is not just a coworker but has become a good friend and mentor. She guides me in the right direction and gives me advice any time I need it. Jess inspires me every day to come to the office and do better than I did the day before. After seeing everything she has accomplished it drives me to do the best I can. I would not be in the spot I am today without the help and guidance of Jess!"
Sprain is truly a source of inspiration for her GDC team. She looks to the future and the endless opportunities she has. "The world is my oyster," Sprain says, "I just have to go out and grab it."
Coworker Alex McCurn, Business Analyst, agrees. McCurn says, "Her role as an Account Manager is not an easy position. It has its low points, but she never let that impact her optimistic, uplifting personality and incredible work ethic. I have watched her grow as an Account Manager and work hard to have a successful career. It inspired me and others to keep pushing forward and be the best within our roles. Jess is innovative in her sales approach and willing to think outside the box to exceed the clients' requests and make everyone involved in the process happy. Overall, if I had to describe Jess in one word, it would be "Astounding".
When asked, what is the one piece of advice Sprain would give herself looking back, she says, "Be your genuine, authentic self. Your ability to connect with people and your strong work ethic will take you far and everything else will fall into place.
Thank you for a wonderful five years. GDC looks forward to helping you achieve your goals in the future.
About GDC IT Solutions
GDC empowers businesses to increase employee productivity, maximize investments and improve operational efficiencies. With experienced and certified professionals, we deliver services in the areas of application development, data center, 24/7 multilingual service desk, managed IT services, desktop lifecycle management, project management, and business process consulting. Learn more.