GDC Exhibits at the 2021 CCAP Annual Conference and Trade Show
GDC, CCAP Technology Vendor Partner, Exhibits at the 2021 CCAP Annual Conference and Trade Show
Chambersburg, Pennsylvania – August 2, 2021
Global Data Consultants, LLC (GDC), a leading IT hardware, managed solutions and staffing technology provider headquartered in Chambersburg, Pennsylvania exhibits their capabilities at the 2021 CCAP Annual Conference and Trade Show held August 1-4 at the Hershey Lodge and Convention Center, Dauphin County, Pennsylvania.
"As a 2021 County Commissioners Association of Pennsylvania Technology Vendor Partner, we are excited to attend the CCAP Annual Conference and Trade Show.", noted Jeff Sauve, VP of Business Development. "Members can stop by Booth 102 to learn how GDC can help with all their IT hardware and service needs and enter a drawing for a chance to win tickets to an Orioles game."
About the CCAP Annual Conference and Trade Show
The CCAP Annual Conference and Trade Show is the Association's premiere event, hosting 80+ exhibit spaces for vendors who do business with Pennsylvania counties and more than 500 guests over the duration. The Conference features timely speakers, great educational sessions, exhibitors and time with your colleagues. A Welcome Reception is held in the exhibit area during the first night of the Conference and there is designated time with vendors during meals and refreshment breaks. To learn more, visit www.pacounties.org.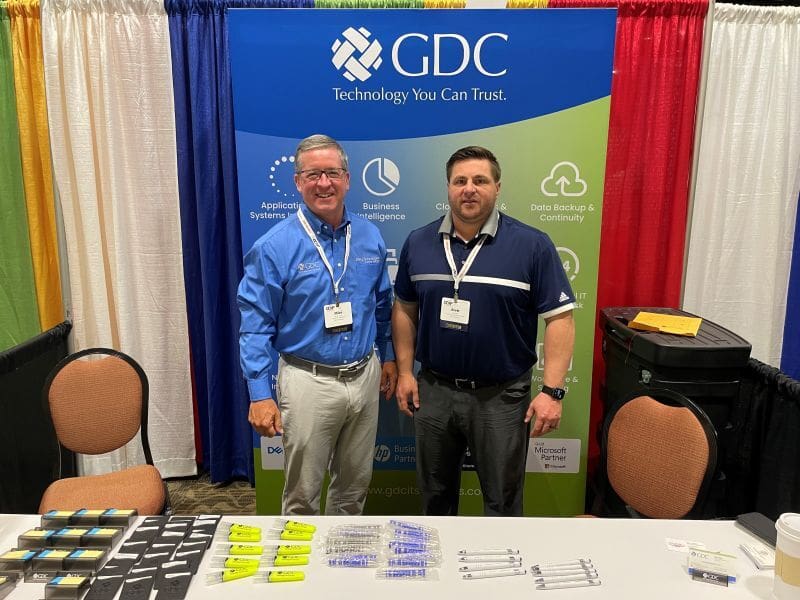 About Global Data Consultants
Global Data Consultants, LLC empowers businesses to increase employee productivity, maximize investments and improve operational efficiencies. With experienced and certified professionals, GDC delivers services in the areas of application development, data center, 24/7 multilingual service desk, managed IT services, desktop lifecycle management, project management, and business process consulting.  Learn more at gdcITsolutions.com.