GDC Grows Lenovo Product Sales by 40% to Maintain Lenovo Platinum Status
GDC has grown year-over-year Lenovo product sales by 40% to maintain Platinum Status in the Lenovo PCG Partner Engage Program
Chambersburg, Pennsylvania – April 1, 2021
Global Data Consultants, LLC (GDC), a leading provider of technology and IT solutions headquartered in Chambersburg, Pennsylvania, announced today it has grown year-over-year Lenovo product sales by 40% to maintain Platinum Status in the Lenovo PCG Partner Engage Program.
As a Platinum member of the Lenovo Partner Engage Program, GDC serves a key role in providing innovative solutions that solve customers' problems of today and tomorrow. The prestigious Platinum Status is awarded to strategic partners in recognition of achieving the highest level of technical and sales accreditations, as well as outstanding revenue performance. To achieve Platinum status, a partner is required to maintain at least $10 million in Lenovo solutions generated revenue.
"Through extraordinary team effort and focus on delivering quality client experiences, GDC has earned an elevated Platinum Status within the Lenovo PCG Partner Program. With our expertise in deploying Lenovo solutions and services, we are committed to delivering a world-class portfolio of products, services, and solutions", commented Jeff Sauve, Vice President of Hardware Sales at GDC. "We are extremely proud to attain top-tier Platinum status. This distinction is a further testament of our commitment to meet our customers' diverse needs in an evolving IT environment."
"I am excited to announce that effective April 1, 2021, Global Data Consultants has not only maintained their status as a Platinum Lenovo Partner, but exceeded all growth expectations. GDC rose above the obstacles presented during a Pandemic; Industry Shortages, Delays, and Unprecedented demand yet still grew their Lenovo share by 40%", added Eric Nowakowski, Lenovo North American Channel Manager. "While continuing to be the upper echelon of Partners to Lenovo, GDC became a vital conduit to our customers with messaging and information. The sales team at Global Data Consultants deserve the utmost respect and gratitude for their efforts. Congratulations!"
About Global Data Consultants
Global Data Consultants, LLC empowers businesses to increase employee productivity, maximize investments and improve operational efficiencies. With experienced and certified professionals, GDC delivers services in the areas of application development, data center, 24/7 multilingual service desk, managed IT services, desktop lifecycle management, project management, and business process consulting.  Learn more at gdcITsolutions.com.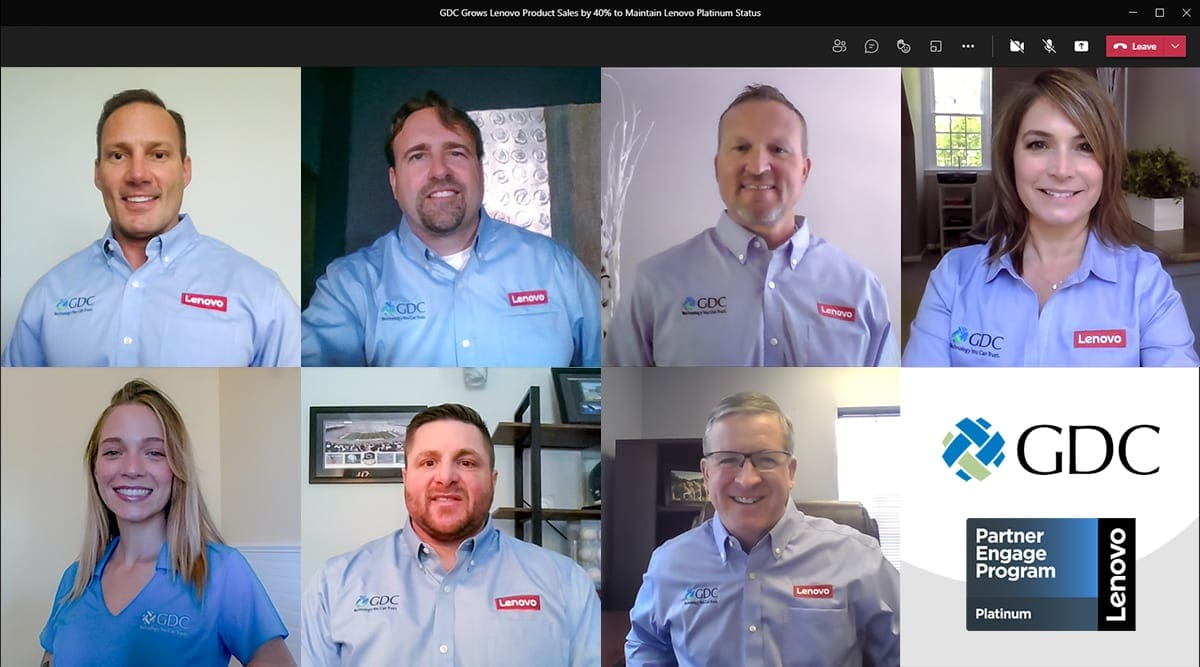 About Lenovo
Lenovo (HKSE: 992) (ADR: LNVGY) is a US$50 billion Fortune Global 500 company, with 63,000 employees and operating in 180 markets around the world. Focused on a bold vision to deliver smarter technology for all, we are developing world-changing technologies that create a more inclusive, trustworthy and sustainable digital society. By designing, engineering and building the world's most complete portfolio of smart devices and infrastructure, we are also leading an Intelligent Transformation – to create better experiences and opportunities for millions of customers around the world. To find out more visit https://www.lenovo.com.