How to Attract and Retain Top Talent in a Competitive Job Market
Exploring Employee Expectations and the Impact on Employer-Employee Relationships
Kelsey Young, Copywriter and Media Specialist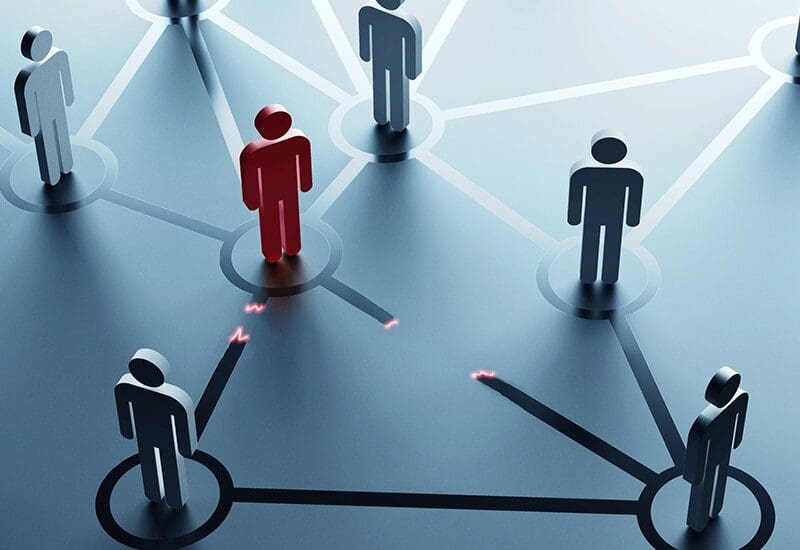 The nature of work has changed, the expectations of employees have shifted, and the pandemic has only accelerated these changes. According to a recent study by Greenhouse, 84% of job seekers are either currently looking for a new job or are open to looking for a new job in the next six months. There are qualified candidates in the talent pool.
So where is the miscommunication or the disconnect between candidates and the hiring teams?
The truth is these candidates are becoming increasingly selective and vocal about their expectations from their employers.
In this post-pandemic world, there is a disconnect between the employee reality and the employer perception. Employers are struggling to attract and retain qualified candidates, while employees are looking for more from their jobs than ever before. 
What Has Changed?
More Than a Paycheck
Some employers still view employees as disposable resources, rather than valuable contributors. Employees want to feel like their employer views them as more. If they do not, they may become disengaged and unmotivated, leading to lower productivity and higher turnover rates.
Flexibility
This is a problem for many employees, particularly those with families or other responsibilities outside of work. They want to work from home or have more control over their schedule. Unfortunately, some employers are resistant to these changes.
A Sense of Community
When employees feel like they are a part of community that values inclusivity, diversity, and collaboration, they are more likely to feel proud of their workplace and be willing to go above and beyond to help their colleagues and the company.
What Can Employers Do?
Simplify the Hiring Process
With heightened demand for talent, it is imperative for companies to streamline their hiring process. After Candidates expect to hear back
Job Flexibility
One of the main reasons for this disconnect is that employers have failed to keep up with the changing expectations of their employees. Many companies are still stuck in a traditional 9-to-5 work schedule, with little flexibility or autonomy.
Investment
Candidates are looking for a company that focuses on people first, instead of the bottom-line. Younger workers are looking for jobs that offer a comprehensive benefits package including healthcare, equitable paid time off, retirement training and opportunities for further education.
A Job with Purpose
Candidates want their company to share their values and commitments. For example, according to the same Greenhouse studyt 86% of candidates consider a DE&I statement when evaluating if they want to work for a company.
Where Do We Go from Here?
So, what can employers do to bridge the disconnect between the employee reality and employer perception? There are several steps they can take to create a more positive and productive work environment.
First, employers need to be more flexible with their scheduling and work arrangements. This means offering the option to work from home or have a more flexible schedule that accommodates their employees' needs. This can go a long way towards improving employee satisfaction and reducing burnout.
Second, employers need to be more transparent and communicative with their employees. This means providing regular updates on company performance and goals and soliciting feedback from their workers. Employers who try to listen to their employees are more likely to have a positive and productive work environment.
Third, employers need to offer more benefits and rewards to their employees. This means providing healthcare, paid time off, and retirement plans, as well as other benefits like gym memberships or tuition reimbursement. Employers who offer these benefits are more likely to attract and retain top talent.
Finally, employers need to foster a sense of community and purpose within their organization. This means creating a culture that values teamwork, collaboration, and innovation. Employers who prioritize these values are more likely to have engaged and motivated employees committed to the company's success.
Closing Remarks
The disconnect between the employee reality and employer perception is a fundamental problem in today's workforce. Employers who fail to keep up with the changing expectations of an employee risk losing their best talent to competitors who are more attuned to their needs. However, by taking steps to create a more positive and productive work environment, employers can bridge this disconnect and create a workplace that is both fulfilling and successful. Interested in retaining talent? Read our article, "What is an Effective Talent Acquisition Program."
Looking to Outsource Efforts to Acquire Talent?
With rapid growth comes the need for strategic workforce planning. Here at GDC, we provide innovative solutions that allow you to understand staffing needs, attract new candidates, develop current employees, and most importantly retain your talent.
Start your journey today with GDC
We begin our staffing and recruiting partnership by gaining a thorough understanding of your hiring needs and business objectives. The GDC Recruiting Team matches professionals based on your hiring needs with the right skills, experience, and drive to meet your business hiring goals and objectives.
GDC's successful recruitment process hinges on our commitment to:
Building relationships
Staying client-focused
Working Agile
Keeping current with industry knowledge and market insights
Thoroughly qualify jobs and quality candidates resulting in higher retention rates.
Providing meaningful communication and customer service throughout the entire hiring process.
Maintain and expand our growing network of professionals.
As your dedicated workforce partner, GDC provides proven strategies and workforce and staffing solutions. We are a 100% U.S. based MSP with nearly 30 years experience specializing in IT acquisition.