Contingent Workforce Delivery
Contingent Workforce Solutions to Exceed Enterprise Goals and Objectives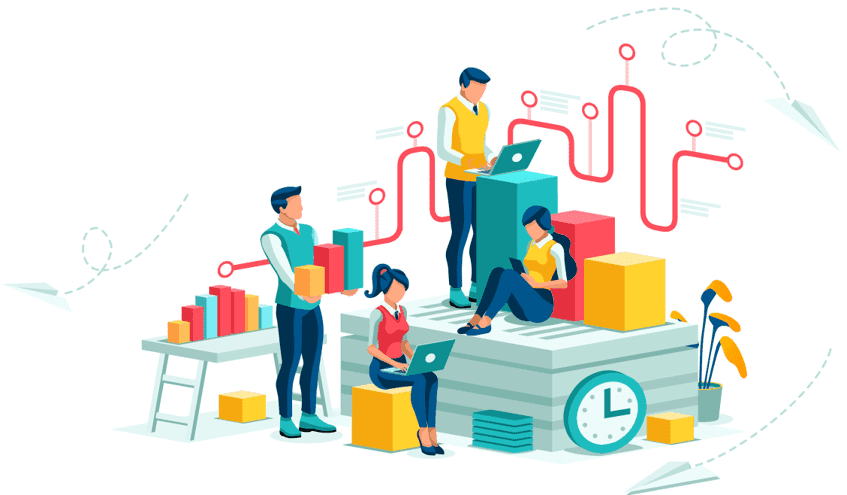 GDC's Workforce Delivery hybrid model allows seamless access to GDC in-house Technical SME's and consultants.
GDC's strategic partnership focuses on becoming an extension of your team.  Our industry experts will provide professional IT consulting services that meet the demand of your needs, while driving your business forward.
Our dedicated Account Managers work closely with internal GDC Departments to craft a solution that will meet the needs of our client.  This creates a well-balanced solution that affords workforce flexibility and agility, while not overextending and over-committing to resources and cost.
If you're looking for a hybrid model that provides the staffing support you require and the consultancy expertise you desire, the workforce delivery model is right for you.
Contact GDC For Your Contingent Workforce Needs
Reasons Why to Choose the Contingent Workforce Hybrid Model
When a business identifies a gap, then choosing a workforce delivery approach over a traditional one is likely to be more effective.
Clients choose workforce delivery to solve challenges that are complex and costly, time-consuming and requiring specialist expertise to implement.
GDC brings together and manages a diverse contingent workforce, whether project-driven or for the ongoing operations and maintenance of field assets and facilities, for our client's success. We deliver the workforce expertise and talent-related capabilities that companies need to unleash the power of their people. Our comprehensive solutions address the complex workforce challenges organizations face today. We deliver the workforce solutions that drive your business forward.
IT Workforce Business Gaps Identified and Managed Service Provider Focus
Projects or assets needing 'lean cost' contingent workforce supply
Optimum workforce composition
Contingent workforce, broad scope of job disciplines, multi-site international locations
Providing resources to deliver an optimal service in terms of cost, time and quality
Transfer workforce business risk from the client to the workforce contractor
Cost of internal staff, tie-up of internal staff
Retain SMEs and the critical skills internally to determine an optimum internal / contractor ratio
Scarce skill sets with the required expertise and experience
Recruiting the best diverse contingent talent
Introducing contractor performance incentives to ensure projects and assets meet budget, quality, and timeline criteria
Timelines to hire staff/contingent are too long causing delays and cost overruns
Improve recruitment efficiency in all areas of weakness
Improve the quality, consistency and effectiveness of the supply chain for supporting services, e.g. employment compliances, travel, accommodation, medical, etc
Lack of visibility and control over the contractor workforce leading to not benchmarking performance for continual improvement
Identify and document key metrics for measuring value (HSE, technical performance, productivity, soft skills). Apply powerful analytics and the reporting capability of the technology platform to hold the account management team and supporting stakeholders responsible for performance and continual improvement
Invest in a Contingent Workforce for Your Business
For top-of-the-line IT workforce delivery, choose GDC. We pride ourselves on delivering exceptional IT services paired with high-level communication and customized support solutions for every business.
Featured Technology Partners
We partner with some of the best known and highest rated brands in the industry to deliver the best technology solutions for your business.