Regions We Serve Around the World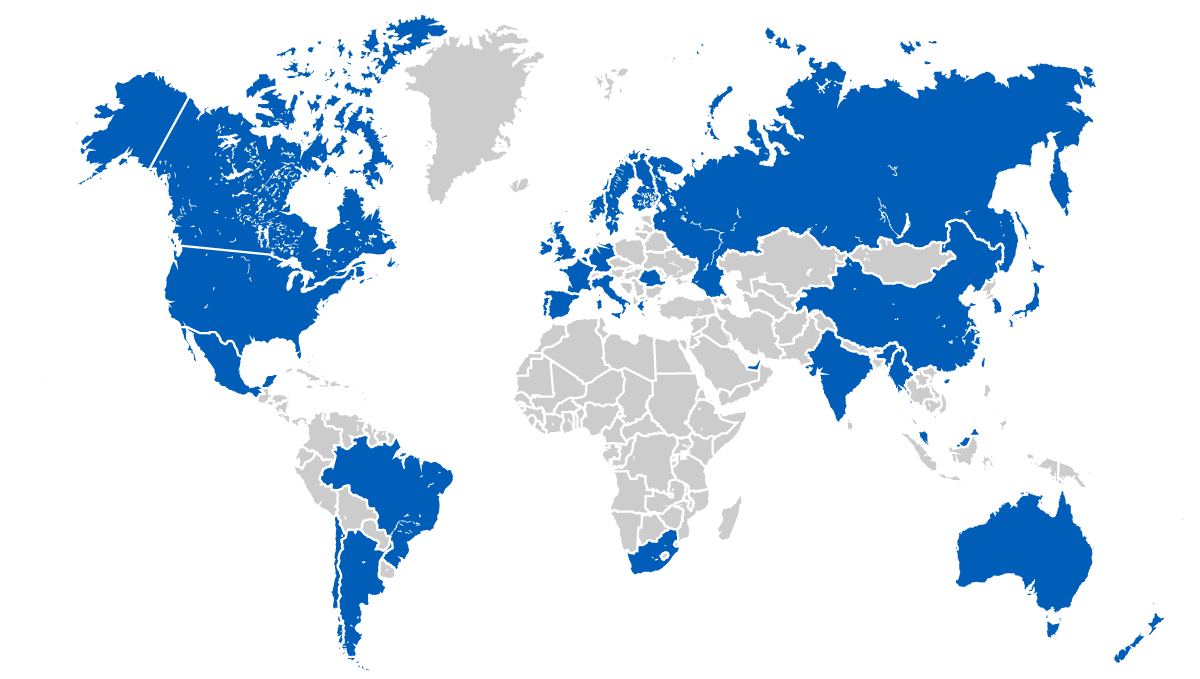 Our Global Presence – Delivering Remote and On-Site IT Services
Global Data Consultants, LLC (GDC) is a Pennsylvania-based technology firm with the global presence and international client experience to provide technology services with remote and on-site support both domestically and internationally.
GDC is Centrally Located to Reach Approximately 60% of U.S. Population
GDC is headquartered in Chambersburg, Pennsylvania, an area of the United States along the Interstate-81 (I-81) corridor with access to points east and west via Interstate-76 (I-76). The I-81 corridor is centrally situated between key northeast cities such as New York City, Philadelphia, Pittsburgh, and Washington D.C. With direct access from Tennessee to the Canadian Border, I-81 has the connectors and the reach to serve approximately 60% of the U.S. population within a 12-hour drive time.
Mid-Atlantic Region
As a premier IT services provider in the Mid-Atlantic Region, GDC has three (3) client-facing offices and a secure depot facility for large-scale imaging and deployment services.
Midwest Region
Our Midwest Headquarters office represents a commitment to continue to build on the success our team has accomplished to date in Wisconsin as we attract new clients and hire local talent as a long-term technology partner.
Featured Technology Partners
We partner with some of the best known and highest rated brands in the industry to deliver the best technology solutions for your business.