GDC Attends Cumberland Valley Business Alliance's Women in Leadership Seminar
Speakers Focus on "Leading From Where You Are"
Chambersburg, Pennsylvania – May 19, 2022
GDC IT Solutions, a leading IT hardware, managed solutions, and staffing technology provider, attended the Cumberland Valley Business Alliance's (CVBA) Women's Leadership Seminar on May 19 at Green Grove Gardens in Greencastle.
Speakers included Beth Powers of Greencastle Golf Club and Fireside Pub, Karen Horejs of Keller Williams Realty and Mary Ellen Waltemire of One Step Closer. According to CVBA, over 100 participants registered for the event.
The topic of discussion, "Leading From Where You Are," encouraged women in the workplace to establish leadership qualities to help themselves and others succeed.
Valuing growth, having a team mindset, celebrating accomplishments and learning from failure were just a few tips provided by the speakers who helped lead by example throughout their careers.
By establishing these values early on, women can not only find success for themselves, but for their businesses as well.
The event, sponsored by F&M Trust, provided the opportunity for professional women in Franklin County to grow their network and provide a path toward career development.
Mel Ramiez, director of GDC's Learning and Talent Development, reflected on what she learned from the seminar.
"Two of my favorite take-aways from the day were to make time for the 20% (passion projects, working on goals, etc.), not just for myself, but to also encourage my team and colleagues to do the same," she said. "To always provide, and ask for, solutions over excuses."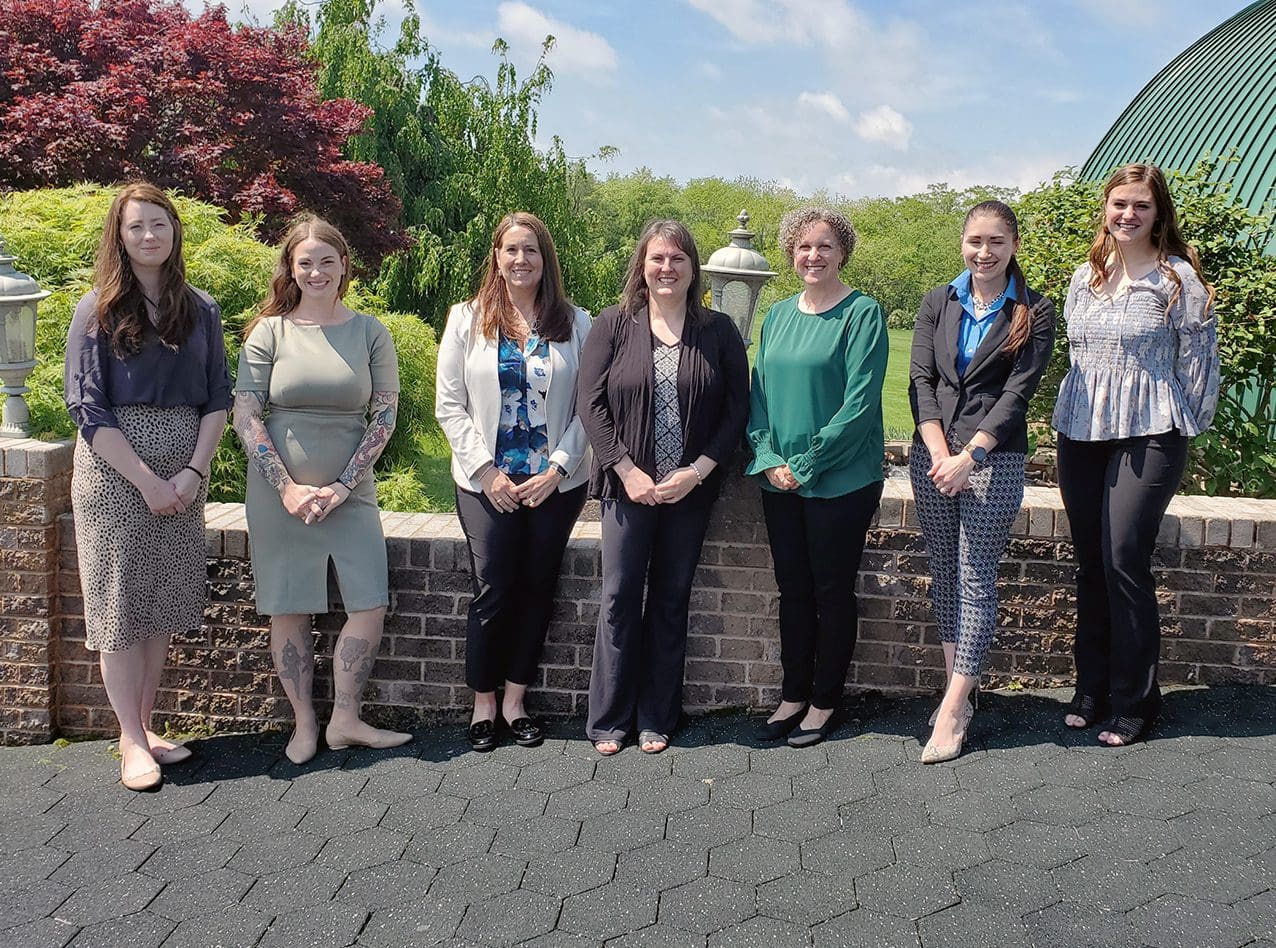 Faith Niess, Mel Ramirez, Jennifer Leisinger, Karla Drexler-Pett, Kimberly Anderson, Carley Kimball and Cally Papoutsis represented GDC at the CVBA Women's Leadership Seminar at Green Grove Gardens in Greencastle on May 19, 2022.
About Cumberland Valley Business Alliance
The Cumberland Valley Business Alliance is a partnership between the Chambersburg and Greencastle-Antrim chambers of commerce. CVBA is the largest business advocacy organization in Franklin County with more than 850 members. It is committed to the prosperity of its members while enhancing the quality of life in the Cumberland Valley area. For more information, visit CVBAlliance.org.
About GDC IT Solutions
GDC empowers businesses to increase employee productivity, maximize investments and improve operational efficiencies. With experienced and certified professionals, we deliver services in the areas of application development, data center, 24/7 multilingual service desk, managed IT services, desktop lifecycle management, project management, and business process consulting. Learn more.