GDC Becomes Authorized Partner with Yubico
Yubico Offers Safer Internet Across the Globe with MFA Tool Yubikey
Chambersburg, PA – June 3, 2022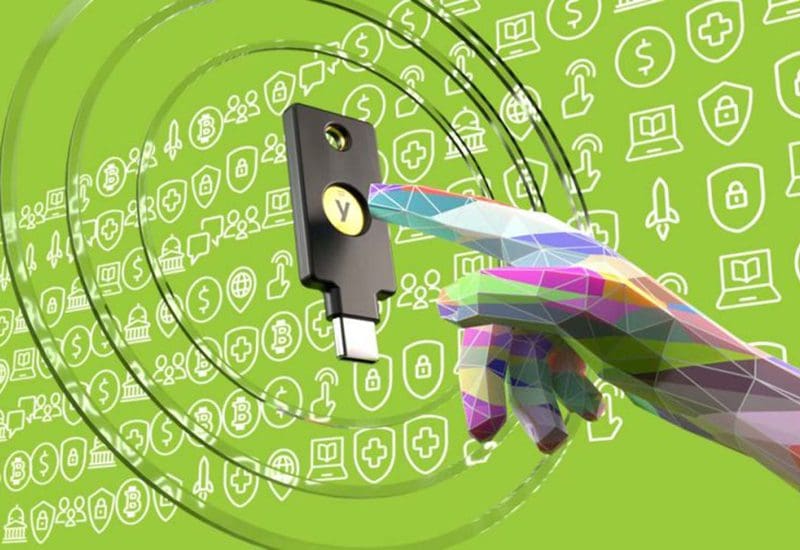 GDC IT Solutions (GDC), a leading provider in technology solutions, announced that it has officially become a partner with Yubico, a cybersecurity company focused on Multi Factor Authentication (MFA).
Yubico, makes secure login easy and available for everyone. It has been a leader in setting global standards for secure access to computers, mobile devices, servers, browsers, and internet accounts. Yubico is a creator and core contributor to the FIDO2, WebAuthn, and FIDO Universal 2nd Factor (U2F) open authentication standards, and is a pioneer in delivering modern, hardware-based authentication security at scale.
The company's core invention, the YubiKey, is a small USB and NFC security key securing access to any number of IT systems and online services. The YubiHSM was created to protect secrets on servers and is the world's smallest hardware security module. For easy integration with any IT system, Yubico offers developers open-source servers, support, and hosted validation services.
"With the ever-growing need for security in our technology environment, our partnership with Yubico allows GDC to provide our customer base with a strong authentication solution that encompasses hundreds of the industry's leading brands and services," said Jeff Sauvé, Vice President of Business Development.
YubiKeys are considered the gold standard for phishing-resistant MFA, enabling a single device to work across hundreds of consumer and enterprise applications and services. Yubico's technology enables secure authentication, encryption, and code signing for the world's largest organizations and millions of customers in more than 160 countries.
Aligned with its mission of making the internet more secure for everyone, Yubico donates YubiKeys to organizations helping at-risk individuals through the philanthropic initiative, Secure it Forward. Yubico is privately held, with presence around the globe and offices in Palo Alto, San Francisco, Seattle area, and Stockholm.
About Yubico 
Yubico was founded in Sweden 2007 with the mission to make secure login easy and available for everyone. In 2011, Stina, CEO & Founder, and Jakob, Chief Innovation Officer & Founder, moved to Silicon Valley to make the dream happen. In close collaboration with the leading internet companies and thought leaders, Yubico created native support for its security keys in the major online platforms and browsers, enabling a safer internet for billions of people. Yubico is in 11 countries, with security keys manufactured in Sweden and USA. For more information, please visit www.yubico.com. 
About GDC IT Solutions
GDC empowers businesses to increase employee productivity, maximize investments and improve operational efficiencies. With experienced and certified professionals, we deliver services in the areas of application development, data center, 24/7 multilingual service desk, managed IT services, desktop lifecycle management, project management, and business process consulting. Learn more.