How to be Safe on the Internet: Teaching Yourself Safe Internet Habits
Learn Safe Internet Habits to Incite Change in the Cyber Security Landscape
Kelsey Young, Copywriter and Media Specialist
2023 marks the 20th anniversary of the Safer Internet Day initiative. This year's theme is teaching yourself good internet habits.
From Cyberbullying to social networking and digital identity, Safer Internet Day aims to raise global awareness of current cyberspace issues.
Being Safe Online is More Important Than Ever
Online safety only works if habits change. But incorporating new habits could take up to one month while changing old habits could take years. So, to have a safer internet experience, you must make a conscious decision to make changes.
How Your Business Can be Safe on the Internet at the Office
Do Not use a Public Wi-fi Connection
Secure Wi-Fi is called "secure" for a reason. It protects your data. Or only use guest Wi-Fi in cases of absolute necessity. And never login to an account with sensitive information on a guest or other public network.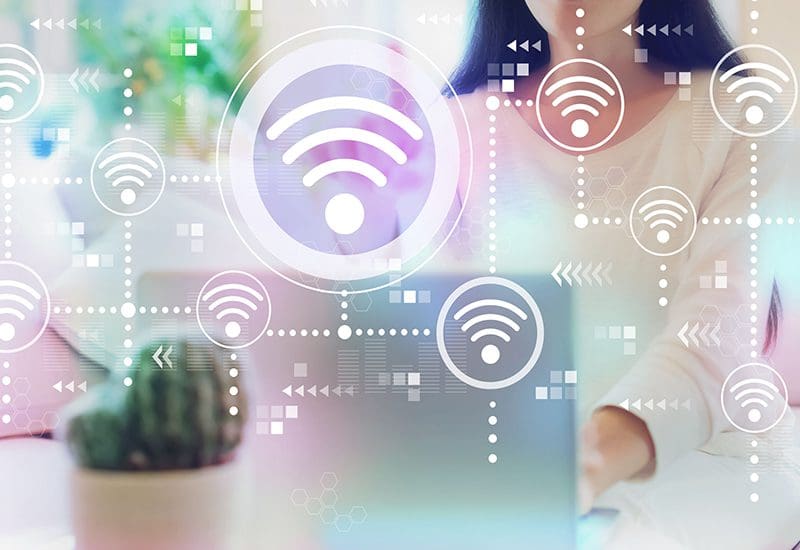 Think Before You Click
The most common way for a cybercriminal to get personal information is when someone clicks on something they should not. Malicious links can appear in email, tweets, texts, posts, social media messages and now can appear as online advertisements. A safe internet habit is to think before you click and hover over the link to see the URL.
Report Phishing
Not to the police officers. If a suspicious email comes through on your work email, report it as spam. A healthy dose of skepticism goes a long way. Read about data security best practices from Global Data Consultants, LLC (GDC).
How to be Safe on the Internet When You are at Home
The world changed in 2020 and there was a huge shift to working from home. Which means your home internet can function as both personal, and professional connections. The National Cybersecurity Alliance, suggests following these practices for safe internet use at home.
Keep a Clean Machine
Keep all your devices up to date. When you get the notification to install updates. Do it. This includes personal devices. If you want to set it and forget it, that is fine. Program the device to automatically update.
Back It Up
Going beyond just saving your progress. You need to back up your important documents and files. These could be classified financial records or family photos. But backing up your data protects against human error, hardware failures, viruses, and attackers.
Secure Your Wireless Router
First, Change the default name and password on your router. Second, when choosing your router's security, choose WPA2 (if available), or WPA security level. Finally, create a guest network for those who come over, especially if you work at home.
Browse the Internet Safely using These Tips for Password Security
Create Long, Unique Passwords
When creating a password, remember length over complexity. The ideal type of password will be at least 12 characters long and include letters, numbers, symbols. Additionally, the password should not be able to be recognized as a word for phrase.
Use a Password Manager
Ditch the notebook, erase that note on your phone with the passwords, and delete that photo you have of your passwords. Password Managers store your passwords in an encrypted database. It's like putting your passwords in a vault.
Enable Multifactor Authentication (MFA)
Also called 2-factor, MFA's level up your security game. They add another layer of protection when you enter a secure password. This could be biometric, like a thumbprint or face ID scan, or a one-time code with an expiration time.
Train Yourself to Practice Good Security Habits
Getting yourself into a routine of practicing safe internet habits will take time and effort. Think of it like trying to start a new diet. You must put conscious effort into training your brain to accept the new habits.
You don't have to do it alone, GDC can help
GDC offers several services to help businesses practice internet safety.
Strengthen your security posture with GDC's security threat management and IT security assessments. Our technical experts will examine your network to detect, prevent, and react to threats from internal and external sources. Protect your business from cyber threat actors.
Second, GDC offers businesses peace of mind with data back-up and continuity options. A single data breach could have a detrimental impact on revenue. Backing up your data and having a contingency plan can keep you operating even offline.
GDC and Partners
Additionally, GDC is an authorized partner of companies whose sole focus is internet security.
KnowBe4 is the world's largest integrated platform for security awareness training combined with simulated phishing attacks. They are dedicated to educating and training employees and other users to ward off the continued problem of social engineering schemes to create a human firewall.
Securly has a commitment to delivering a safer online experience for students. They use a cloud-based web filter designed specifically for schools to help keep students safe. They provide visibility into online activity, download and email reports, most importantly, peace of mind.