Benefits of Structured Cabling Systems and Why Are They Important in 2023?
Streamline and Standardize Telecommunication Connections Using Structured Cabling Systems for Modern Business
Kelsey Young, Copywriter and Media Specialist
Throughout the Information Technology (IT) industry, professionals will often refer to cabling. Specifically, the term "structured cabling" gets used a lot. But what does this term, "structured cabling" really mean? Or better yet, what exactly is structured cabling?
In the most simplistic terms, structured cabling is defined as a building, campus, or business telecommunications cabling infrastructure consisting of several standardized smaller elements.
A telecommunication system refers to the transmission of information over the internet, voice, alarm, video, or other signals. A modern structured cabling design provides a comprehensive and well-organized telecommunication infrastructure for businesses and companies, organizations, or the government institutions to transmit information.
A professionally installed structure cabling system supports an infrastructure that delivers predictable performance with the flexibility to accommodate moves, additions, and changes, maximizes system availability; provides redundancy; and future proofs the usability of the cabling system.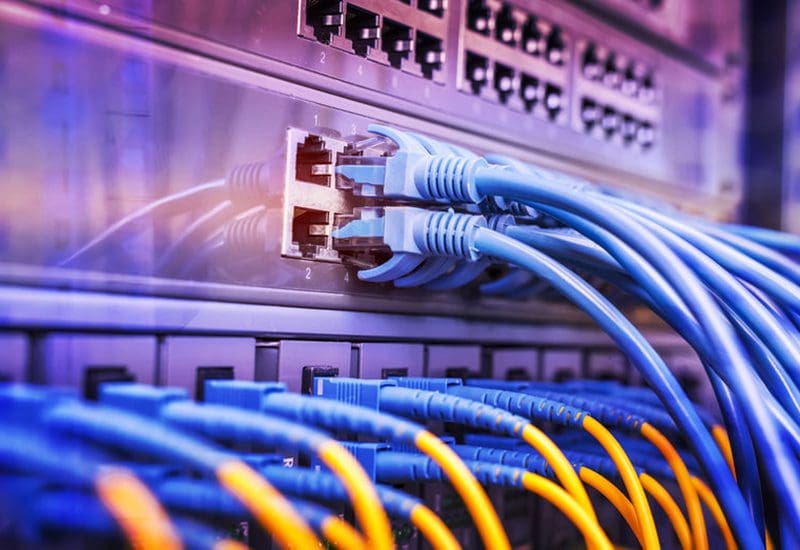 The Top 10 Benefits of Implementing a Structured Cabling System
Technology is constantly changing, and companies want unified communications systems that have intuitive functionality and low cost of ownership. One aspect of accurately managing the cost of ownership is having a reliable and effective structured cable management system.
Below are the top 10 benefits of using a structured cabling system.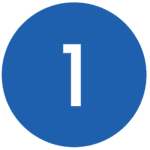 Scalability and Adaptability
Structured cabling systems' technology is built with adaptability and extreme growth in mind to scale for additional bandwidth. Regardless of data requirements, from video conferencing to the high call volume, structured cabling infrastructure can fully support all your current functionality with limited disruptions and accommodate additional functions and features in the future. Additionally, transferring your cabling system technology and reinstalling your network infrastructure is much more approachable than relocating a complex, old cabling system.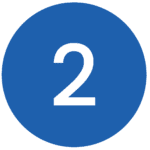 Investment for the Future
Selecting a structured design means that the cabling system is flexible enough to respond to any sort of changes in the business environment. Investing in a structured cabling system for data and voice gives room for continued communication with all consumers. With the prospect of winning new clients and customers in place, a structured cabling system is indeed a project for the future.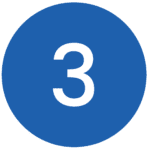 Ease of Management and Maintenance
Structured cabling systems are extremely organized and are the most effective methods of implementation. A structured cabling system is simple to manage and maintain. Cabling vendors assesses your workspace requirements and installs an organized system. This process ensures a neat, hassle-free cable network that connects the various devices. Such systems are easy to use, simple to maintain and declutter the business environment. Hence, 'ease of management' is a huge advantage of a structured wiring system.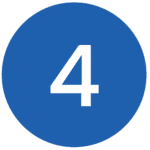 Reduce Downtime Risk and the Potential for Error
Unorganized cabling systems make it hard to identify and resolve errors. Also, disorderly cabling systems are most likely to cause confusion and mistakes such as incorrect ports being unplugged or even worse the messy cabling interferes with removing a cable. Removing a single cable from a large, tangled mess can cause stress on the surrounding cables leading to network and channel errors in the hardware that are exceedingly difficult to trace. When a situation occurs, and your telecommunication lines go down, troubleshooting takes more of your time if technicians need to sort through a jumble of networking cables. Your voice and data cabling systems are more effective and reliable when the infrastructure accommodates faster and effortless repairs.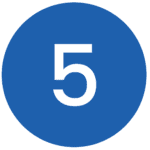 Enhanced Flexibility
Structured cabling system technology offers enhanced scalability and flexibility. These systems can easily accommodate changes, new additions, or moves. This ensures your company experiences improved and high-quality performance which translates to enhanced business growth.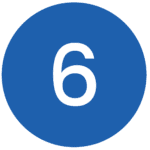 Cost-Effective and More Efficient Installations
Having a professionally engineered and installed structured cabling system technology is one of the most cost-effective and timely decisions a business can make. It makes routine moves, adds, and changes more efficient and has tangible and intangible advantages. A faster installation time for a cross connect goes from 10+ days to less than 1 day.  The enhancement in productivity, faster rollout of strategic company applications and more efficient troubleshooting features and capabilities will help any business to be more successful.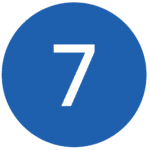 Upgrade to New Technologies
Say goodbye to cumbersome, confusing, and, in some scenarios, ugly eyesore cabling system. With the latest structured cabling system, those outdated systems are transformed into an asset. Previously time-coming processes such as moves, additions, and changes will be quick and easy. For example, adding an application such as video conferencing, audio video enhancements, or a VoIP system can be completed with minimal, if any, interruptions. New gadgets and technologies can be easily adopted and inexpensively included. With modern fiber structured cabling systems, a common business network is ready for the future.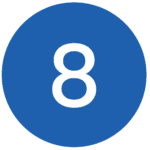 Multiple System and Application Support
Structured cabling works in conjunction with many other systems and applications to make an ideal business environment. Businesses today have operations spread out in several locations. The complexity of maintaining separate locations can be easily simplified by adopting a structured cabling system.
Cybersecurity Advantages
Recent technology can help operations become more manageable and effective. It can also complicate business systems that do not have a structured cabling system. A structured cabling system has unique security features and functionalities that only the authorized users can access. With such types of systems in place, issues and concerns of cybersecurity are minimized.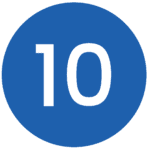 Business Aesthetics
Last, but not least, the unsung advantage of structured cabling is that they make your business look good! The aesthetics are much cleaner than a point-to-point method. Hardware can be cabled up and not touched in most instances. This allows the cabling in front of the switch to remain aesthetically pleasing. Structured cables technology allows cabling to be out of sight within the walls, under your floors, or above your ceiling tiles. Even when not hidden, a structured cabling system looks very neat; cable management equipment keeps all the cables organized, straight, and heading in the proper direction. 
Implement Structured Cabling Systems for Your Business with GDC
Every structured cabling system design is entirely unique because every building and facility is different, and each business will have varying requirements. To ensure that your structured cabling system is tailored to your business and optimized for performance, it is important that your modern cabling system is professionally installed.
As a premier IT infrastructure implementation and management provider, GDC certified engineers can help you establish and maintain a structured cabling system.  Contact the experts today to request a free consultation on implementing a structured cabling system.