Need More Cloud Skills? Managed IT Services Support May Be Your Best Bet
Managed IT Services Support Help Companies Keep Up with Evolving Cloud Technologies
Carley Kimball, Media Specialist
Is your business falling behind on the latest cloud technologies? Managed IT Services Support could be the answer. Technology is advancing faster than companies can hire people with the skills to match or train their existing workforce in developing systems. Managed IT Services Support gives businesses of all sizes the opportunity to access top-quality IT services without having to hire an in-house team. 
It's an idea that is gaining traction fast – and it makes sense. 
In Gartner's 2021- 2023 Emerging Technologies Roadmap for Enterprises, statistics show that talent shortages are a rising and significant challenge for successful adoption of emerging technologies. In this year's survey, 64% of large enterprise respondents said they feel that talent availability is the largest challenge to emerging technology adoption, compared with just 4% in 2020 and 14% in 2019. 
Additionally, hybrid work environments are keeping demand for cloud and hybrid-based technologies high. "Leaders are creating distributed platforms, supported by cloud technologies, that can enable an 'anywhere operations' model for employees. To allow the smooth movement of work environments and information between physical and virtual locations, organizations are investing heavily in creating a strong hybrid cloud base, supported by several multicloud technologies," the report noted.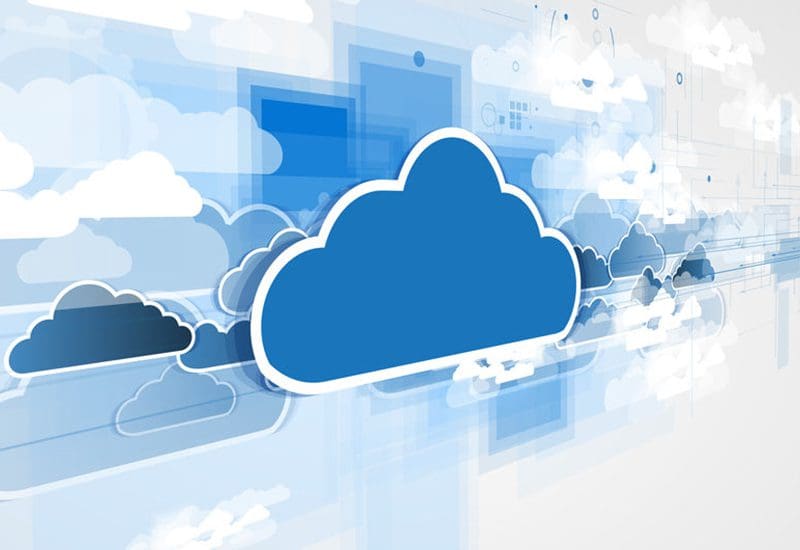 In this year's survey, 64% of large enterprise respondents said they feel that talent availability is the largest challenge to emerging technology adoption, compared with just 4% in 2020 and 14% in 2019. 
Businesses aren't just focusing on cloud-based infrastructure for convenience – many are taking security into account as well. Midsized Enterprizes (MSEs) are investing in hybrid cloud storage for disaster recovery, cybersecurity, and nondisruptive testing. In response to an increase in highly publicized ransomware attacks, 50% of the MSEs plan to deploy hybrid cloud storage by the end of 2021 to enable resilience in their organizations.
But to accomplish these goals, skilled IT professionals are a must.
In a 2020 survey of 937 IT professionals, conducted by Netwrix, responses showed that the IT skills shortage forces 31% of organizations to prioritize investment in IT staff education.
Looking at cloud deployments specifically, 93% of reviewed infrastructure had misconfigured cloud storage services. Most deployments had "at least one network exposure where a security group was left wide open." Top reasons for cloud security problems included a variety of issues: lack of IT staff, 52%; insufficient budget, 47%; lack of cloud security expertise, 44%; and employee negligence, 38%.
In yet another survey, conducted by IDC on behalf of Cloudreach, 70% of the 610 international IT business leaders who responded viewed their current cloud skills gap to be an "urgent concern." Almost all respondents, 90%, point to the cloud as essential for both survival and innovation.
Benefits of Choosing Managed IT Service Providers
Managed IT Service Providers (MSPs) ultimately make dealing with IT less of a burden for business owners, especially for small and medium businesses (SMBs) that may not have the resources to handle it themselves.
Dave Sobel, a leading expert in the delivery of technology services, with broad experience in both technology and business, highlighted several benefits for outsourcing IT needs to Managed IT Service Providers in a 2022 interview with Tech Target.
MSP is delivering a service, not people.
"You specify what you need, and they figure out how to do it," Sobel said. "That removes you from having to continually skill everyone on your team in every needed skill, and instead lets you focus on the areas you have the need to keep those skills internally. You can go deeper on the areas you need to specialize in for your own industry, putting your people on things like business process. "
Your MSP can offload areas you don't specialize in.
Instead of having to constantly invest in in-house training to keep up with the latest technologies, MSPs take care of that for you, with subject matter experts on hand to address shifting needs from day-to-day.
Your MSP gets economies of scale.
"For most organizations, you've got a single environment and only a limited view of things," Sobel said. "MSPs see tens or hundreds of customers, and they get the ability to scale up. Tools that aren't affordable to you are much more affordable to them — and you get the benefit."
Many MSPs offer scalable solutions to provide companies with flexible options that help save money in the long-run and enable businesses to better accommodate change and obtain the most effective resources.
Why Choose GDC for Managed IT Services Support?
Managed IT Services are at the core of GDC's premier offerings. For nearly 30 years, GDC has gained the trust of our clients through providing exceptional services on a consistent basis. Clients gain several benefits when hiring GDC as a Managed Service Provider, including subject matter experts, 100% U.S. based call center, around the clock coverage, customized IT support solutions, business understanding, improved customer experience, and more.
Contact our experts to get a quote or book your free remote or on-site IT health check.