Tips to Build a Top-Notch Resume and LinkedIn Profile to Land an Interview
Follow These Helpful Resume and LinkedIn Tips from GDC's Recruiters to Land an Interview
Carley Kimball, Media Specialist
Jumping back into the job market for the first time – or for the first time in a while – can be a daunting task. It is important to keep in mind that potential employers begin their research well before you step into the interview room. Your resume and LinkedIn profile are great places to start when considering a new career.
GDC's recruiting department offers helpful tips for presenting yourself in the most professional way possible to stand out and land that dream interview.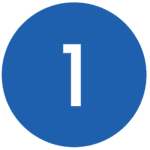 Consistent Formatting
Focus on the details to not distract the hiring manager. Select a consistent font and keep the same distance for all bullet points and paragraphs. User 1 space after a period, not 2. It is more modern.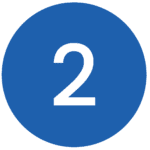 Simple and Easy to Read
Hiring managers and recruiters spend 10 seconds or less scanning your resume for the relevant information they are searching for. To win their further attention a good resume should be easy to read and relevant to the job description.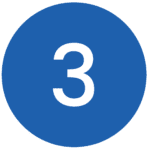 Use Keywords and Buzzwords from the Job Description
Hiring managers use certain keywords in the job posting or description, and it is important to show that you are on the same page by using similar terminology to convey your specific skill sets, qualifications, and experience.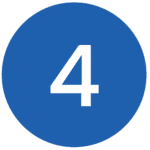 Use Action and Active Words
When you write in the active voice, it adds impact to your writing and makes it stronger. Your sentences will be more positive and concise.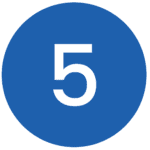 Keep Resume to 1 or 2 Pages
Here's why resume length matters. You have worked two jobs and achieved 7 impressive things. You should be able to say all that on a single page. More "wow," less words. With more experience though, two pages may be appropriate.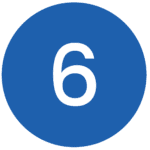 Avoid First Person Language
Resumes are appropriately written in first person implied. This means that not only should you not use "I," you should not use other personal pronouns such as me, my, we, our, etc. For easier reading and brevity, resumes are written in what is called telegraphic style.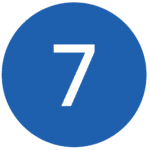 Use Bullet Points, Avoid Paragraphs
A hiring manager only spends a few seconds looking at your resume so you want to ensure it's easy to read and digest. A resume in paragraphs makes it too text heavy.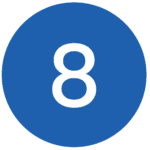 References Should Be on a Separate Document
Job references should never be included on the resume. Rarely, however, references may be included with a resume, but always put them on a separate references page.
Use a Reverse Chronological Format
The reverse chronological resume is the most common and traditional type of resume. With this resume format, you list your relevant work experience in reverse chronological order, beginning with your most recent position and proceeding backwards.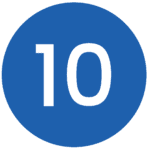 Use a Resume Format That is Acceptable for the Industry
The use of colors or graphics on a resume can be viewed as unprofessional. The traditional resume is black and white for most industries. Showing your creativity on your resume is important if creativity is a skill that you are trying to demonstrate in your resume, such as a Graphic Designer.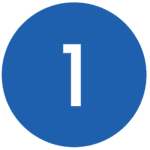 Use a Professional, Solo Picture
Make sure to update your profile picture to a professional headshot, with proper contrast, lighting, and outfit that reflects the professionalism expected in the workplace.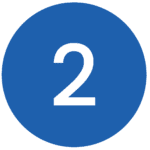 Edit Your Profile URL to Shorten It
By shortening the URL of your personal profile, potential employers take note of the attention to detail and recognition of an easy networking strategy.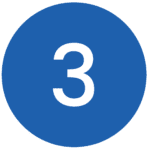 Keep Your Profiles Updated
Life gets busy! But don't forget to keep your LinkedIn profile up to date with your most recent accomplishments, professional roles, etc. so potential employers get the full picture of who they may be hiring.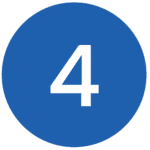 Profile Should Match Your Resume
Just as important as keeping your profile updated, it is essential for the resume you are submitting for job opportunities to reflect what is listed in your profile. You do not want to have to explain differences in an interview because you dropped the ball on making sure both are current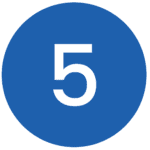 Profiles Do Not need to be Short and Simple, Add Content, Community Service, Organizations, Awards, Skills
Brag about yourself! As a primary business networking platform, it's the perfect opportunity to show coworkers, fellow professionals, recruiters, and potential employers your personal and professional accomplishments. It may lead to a job opportunity!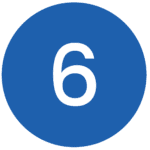 Optimize Your Headline
Catch the viewer's attention right from the beginning. When they have engaged right away, chances are they will continue to read through the rest of your profile.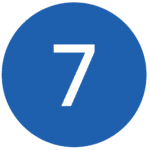 Create Personal Messages When Connecting with New Connections
A personal touch goes a long way. By showing new connections you care about having them in your network, it opens the possibility of new opportunities, collaborations, or good references in the future.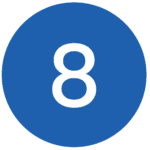 Follow-up with Those Who View Your Profile
LinkedIn is unique in the ability to see those who may be viewing your profile. By following up with viewers in your industry, it shows that you are a go-getter and not hesitant to build relationships with new people.
Craft a Unique Summary Section
A unique summary does not just have to include professional accomplishments – that is what your resume is for! Utilize this section to showcase who you are as a person, how you may fit into a company's culture, and why you may be a good fit for a new role.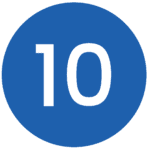 Give Recommendations and Endorsements to Get Them
Don't forget to lift others up! By giving recommendations and endorsements, it shows that you care about others' success and are a team player. You may see your own skill endorsements grow as a result!
About Global Data Consultants, LLC
Global Data Consultants (GDC) is a Premier IT Service Provider with the goal of helping businesses proactively manage and protect their information technology. Recognizing that is an industry that is competitive and constantly changing, GDC realized early that the key to growing was to understand the industry and stick to these fundamental business principles — employ the best talent, excel in the delivery of technical services, and focus on customer satisfaction.
With experienced and certified professionals, GDC delivers services in the areas of managed IT service, application development, data center, 24/7 multilingual service desk, desktop lifecycle management, project management, and business process consulting.