What is Business Intelligence and How Can it Help You Reach Your Customers?
Business Intelligence is a Cutting Edge Way to Learn What Your Customers Want
Carley Kimball, Media Specialist
Every successful business owner knows that these days, data is king. But jumping into the world of data analytics can be overwhelming from the start. That's where utilizing Business Intelligence (BI) can help you take your business to the next level by gaining insight into the effectiveness of business processes, tools, strategies, and campaigns.
BI uses a range of technological tools make organizing data a feasible task so that business owners can easily analyze the most important points and confidently move forward with informed business decisions that are more likely to drive growth, brand visibility, financial insights, and more.
Data visualization through BI tools can come in a variety of forms – reports, summaries, dashboards, graphs, charts, and maps. With data presented in an easily digestible format, business leaders can make informed decisions on the direction they want their business to move forward.
Gartner, a technological research and consulting firm, breaks down Analytics and business intelligence (ABI) platform functionality into 12 critical capabilities in its March 2022 Gartner Magic Quadrant Report: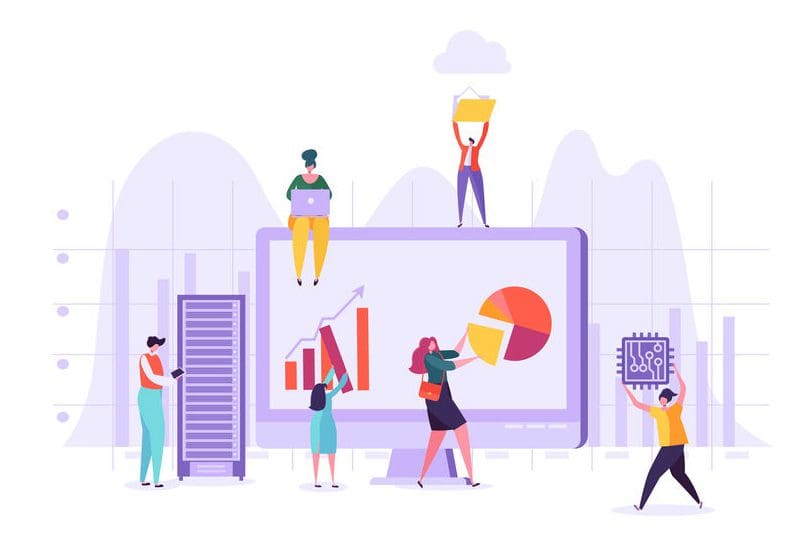 Security: Capabilities that enable platform security, administering of users, auditing of platform access and authentication.
Governance (formerly called "manageability"): Capabilities that track usage and manage how information is created and shared from prototype to production.
Cloud-enabled analytics: The ability to build, deploy and manage analytics and analytic applications in the cloud, based on data both in the cloud and on-premises, and across multicloud deployments.
Data source connectivity: Capabilities that enable users to connect to and ingest data contained in various types of storage platforms, both on-premises and in the cloud.
Data preparation: Support for drag-and-drop, user-driven combination of data from different sources, and the creation of analytic models (such as user-defined measures, sets, groups and hierarchies).
Catalog: The ability to display content to make it easy to find and consume. The catalog is searchable and makes recommendations to users.
Automated insights: A core attribute of augmented analytics, this is the ability to apply machine learning (ML) techniques to automatically generate insights for end users (for example, by identifying the most important attributes in a dataset).
Data visualization: Support for highly interactive dashboards and the exploration of data through the manipulation of chart images. This includes an array of visualization options that go beyond those of pie, bar and line charts, such as heat and tree maps, geographic maps, scatter plots and other special-purpose visuals.
Natural language query: This enables users to query data using terms that are either typed into a search box or spoken.
Data storytelling: The ability to generate news style data stories — combining headlines, narrative text, data visualizations and audiovisual content based on the ongoing monitoring of findings.
Natural language generation: The automatic creation of linguistically rich descriptions of insights found in data. Within the analytics context, as the user interacts with data, the narrative changes dynamically to explain key findings or the meaning of charts or dashboards.
Reporting: This capability provides pixel-perfect, parameterized and paginated reports that can be scheduled and burst to a large user community.
With all this information available through ABI platforms, businesses can derive several direct benefits to help generate future growth.
By visualizing crucial data metrics, business leaders gain a better understanding of the impact their overall strategy is having on their clients, customers, and employees. Allowing AI to take control of this data and presenting it in an easily understandable way, businesses can make informed decisions on how to move forward and grow.
Keep Sensitive Information Secure
ABI platforms, like Microsoft's Power BI, contain security features that protect sensitive data like personally identifiable information, financial figures, and the ability to establish varying levels of responsibilities for distinct roles within the organization, allowing sensitive information to remain in view of only those qualified to access it.
Market Insight
ABI reports can provide crucial industry insights that allow businesses to gain real-time insights into what their customers and clients need. This information can make it easier for companies to not only retain current clients, but also acquire new ones through tracking trends, tailoring sales campaigns, recognizing the gaps of their competitors, and more.
With the ability to easily generate reports from several data sets, easily share analytics across multiple departments, and track crucial metrics on a regular basis, sales teams can more accurately establish quotas. This allows for companies to create more precise budgets, project future revenue and sales, eliminate waste, and better control spending.
Streamline Workflows
ABI can help managers identify more efficient workflow processes, nurture a more engaged workforce, cut inefficient spending, generate collaboration, and reduce reporting times. Efficiency is key to a successful business and ABI tools are a critical step in achieving that goal.
Choosing the Right ABI for Your Business
With nearly two dozen established ABI platforms on the market, finding one that suits specific business needs can be a challenge. Gartner breaks down over a dozen different ABI Platforms on the market in its annual report, laying out the strengths and cautions of each. Gartner followed a number of considerations or "Completeness of Vision criteria" when breaking down each platform, including market understanding, market strategy, sales strategy, offering strategy, vertical/industry strategy, innovation, and geographical strategy.
GDC's partner, Microsoft, was named a Leader for Analytics and Business Intelligence Platforms with its intuitive Power BI offering. With in-house experts who know the program inside and out, GDC can help your company incorporate Power BI and other data analytic tools into your business workflow to help generate growth.