GDC Leadership Joins CCAP for Vendor Management Panel Discussion
Leading Managed IT Solution and Staffing Technology Provider Joins the County Commissioners Association of Pennsylvania to Discuss Vendor Management.
Chambersburg, Pennsylvania – June 2, 2021
Global Data Consultants, LLC (GDC), a leading managed IT solution and staffing technology provider headquartered in Chambersburg, Pa., is pleased to announce that Michael Jackson, Senior Vice President of Business Development of GDC, participated in a County Commissioners Association of Pennsylvania (CCAP) panel discussion with Michael Sage, Chief Information Officer of CCAP, to discuss IT vendor management with Pennsylvania Counties.
The virtual discussion was held on June 2, 2021 with Pennsylvania Counties administrative and technology executives as part of the CCAP Virtual County Administration Conference. The discussion focused on 3 specific areas related to County IT Vendor Management: Business Planning, Vendor Selection, and Governance.
"I was honored to be invited to join Michael Sage and lead a discussion focused on IT vendor management with the Pennsylvania County executives in attendance. Ensuring an organization is strategically utilizing outside vendors and gaining the best value from their products and services can be a difficult landscape for key decision makers to navigate," said Mike Jackson, Senior Vice President of Business Development. "Should they build in-house solutions or outsource? And when they decide to outsource, how do they properly define the requirements, select best-value alternatives and manage vendor performance? Joining CCAP to provide insight to tackle these key questions was welcomed and we thank CCAP for the opportunity."
"We appreciate Michael Jackson joining our panel and leading the discussion around IT vendor management" said Michael Sage, Chief Information Officer at CCAP. "Having our executives exposed to the vendor perspective of outsourced relationships was insightful and should contribute to fostering more effective partnerships with the IT suppliers supporting our counties."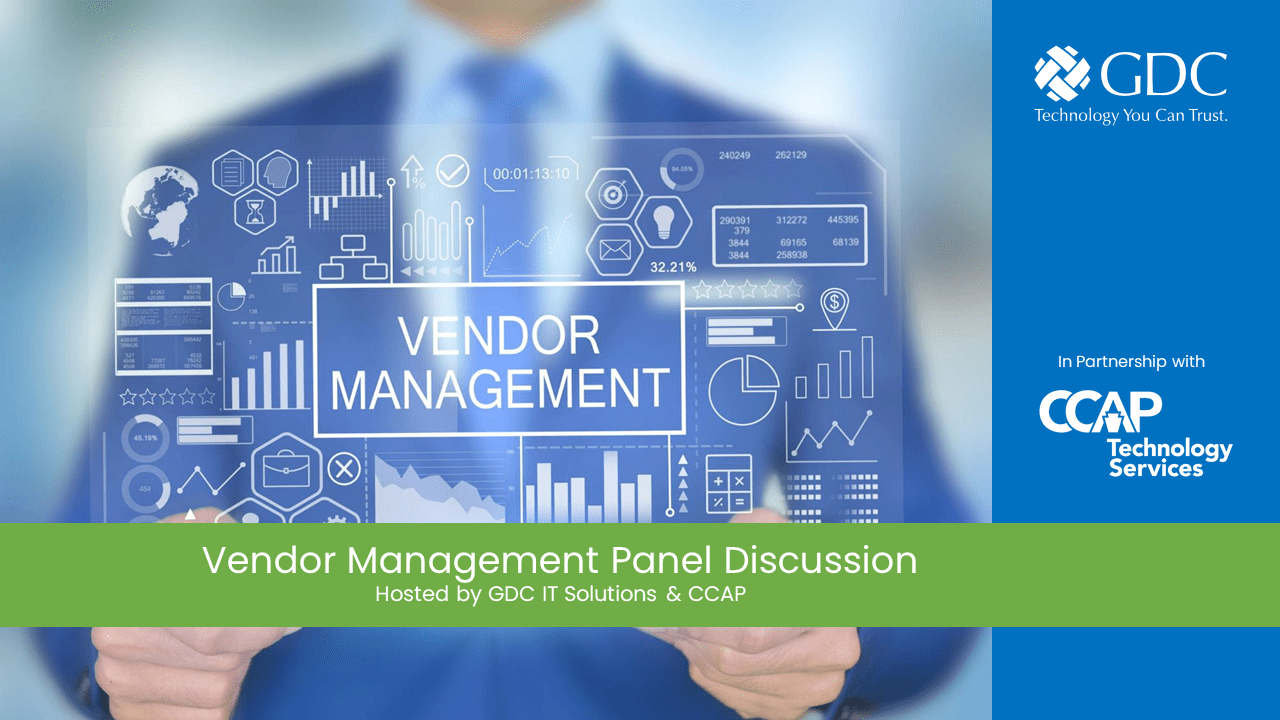 About CCAP
The County Commissioners Association of Pennsylvania (CCAP) is the voice of Pennsylvania counties. CCAP is a statewide, nonprofit, bipartisan association representing the commissioners, chief clerks, administrators, their equivalents in home rule counties, and solicitors of Pennsylvania's sixty-seven counties. They provide county leaders with information and guidance related to legislation, education, media, insurance, technology and many other issues that help create and maintain crucial services for residents throughout the state. For more information, visit https://www.pacounties.org/.
About Global Data Consultants
Global Data Consultants, LLC empowers businesses to increase employee productivity, maximize investments and improve operational efficiencies. With experienced and certified professionals, GDC delivers services in the areas of application development, data center, 24/7 multilingual service desk, managed IT services, desktop lifecycle management, project management, and business process consulting.  Learn more at gdcITsolutions.com.