What is Technical Support Help Desk?
Add Value to Your Business with a Technical Support Help Desk
Editorial Team
Consumers always need technical support. Even if you have a highly intuitive product and furnish extensive documentation and manuals, people will still contact your company for assistance with questions and potential issues. Depending on the products or services your company offers, having a comprehensive technical support help desk can be highly beneficial, as it ensures customers that someone is always available to assist them.
What Is Technical IT Support?
If you're aiming to build a business focused on increasing customer growth and value, you need an effective technical IT support system to meet and exceed client expectations. The support you offer can vary based on the specific products and services you sell, and your technical support team can consist of a few employees or a large staff, depending on the size of your business.
Your specific requirements and number of inquiries can often determine whether you're better off developing an in-house team or outsourcing your technical support needs to a reputable service provider.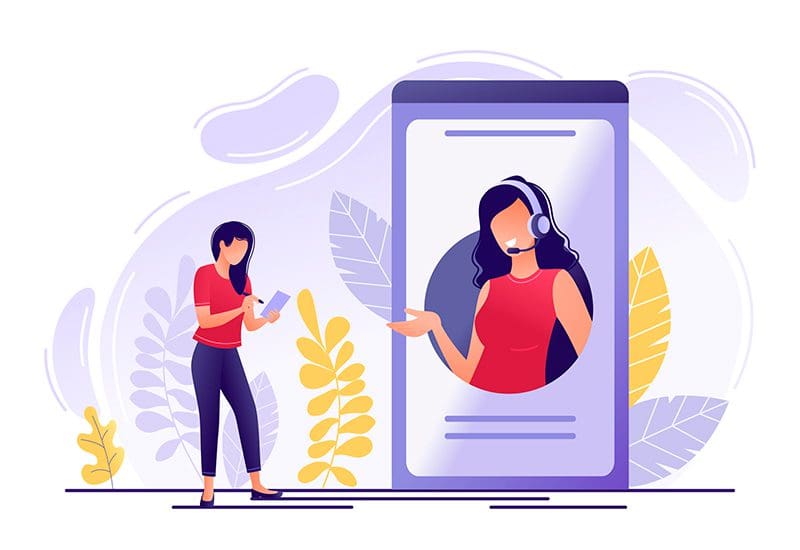 Help Desk Support Levels
The type of support you must provide varies in terms of complexity. Companies often structure their help desk services according to specific levels that outline the expertise needed to answer a question or resolve a potential issue. Typical IT technical support help desk consists of three tiers — Level 1, Level 2, and Level 3 support — though these levels may vary based on a client's unique needs. 
Level 1 help desk support: If you're handling your help desk services in-house, your Level 1 support team usually consists of your least experienced staff. This support often involves collecting customer requests, gathering data, and simple troubleshooting. Level 1 staff often use existing questionnaires or standard operating procedures to address issues.
Level 2 help desk support: Level 2 support staff handle requests that exceed Level 1 knowledge or expertise. This type of support deals with in-depth troubleshooting and technical analysis. These team members have a deeper product understanding and extensive experience solving customer issues.
Level 3 help desk support: Level 3 support often involves experts who understand the product's fundamental dynamics, including engineers or developers. These employees are familiar with the manufacturing process and have access to high-level company information. Based on the nature of the inquiries, Level 3 staff may also recommend a potential product change.
In addition, Level 0 and Level 4 support tiers exist outside of the typical service levels. Level 0 can involve automation, like FAQs, search functions, and password recovery. Level 4 support refers to people outside your company, such as material suppliers or software vendors, who can troubleshoot issues beyond the manufacturing process. 
Choosing a Help Desk Solution Offering Various Support Levels
Whether handling your own technical support or outsourcing your help desk needs, offering all three levels is critical. While some smaller companies might have individuals handling all types of inquiries, larger businesses might take a more specialized approach by having qualified staff at each level. In either case, when developing your help desk infrastructure, you must ensure that you can handle any customer inquiry type.
At GDC, Level 1 and Level 2 help desk services can resolve your IT support tasks regardless of business type or size. GDC can handle your help desk requirements or provide supplemental support where you need it, freeing your employees to tackle specialized and more technical tasks. When trusting GDC with your IT support needs, you'll experience increased performance across your entire organization.
Some of the benefits of choosing GDC for outsourced help desk services include:
24/7 support and coverage
Improved customer experiences
GDC's United States-based call center and multilingual support
Dedicated after-hours support
Free assessments to evaluate your current system
Connect With the IT Support Experts at GDC Today
Since 1995, GDC has helped businesses implement IT services to enhance their customer experience, including comprehensive help desk and service desk solutions. When you partner with GDC for your technical support needs, you'll receive industry-leading service to elevate your organization's performance. Call 866-966-4562 or contact GDC online today to learn more.