Is Your Team Struggling? Consider Staff Augmentation Services to Bridge the Gap
Staff Augmentation Services Can Bring the Knowledge and skills You Need
Editorial Team
Every company experiences a time when they need additional skills or workforce to complete a project. Your existing team may not be capable of getting the job done, but hiring new full-time employees is an expensive solution to a short-term problem. That's where staff augmentation comes in.
Staff augmentation services have become popular for information technology (IT) companies. Your team can access temporary assistance to complete tasks without committing to hiring salaried in-house workers. With IT staff augmentation, you can leverage your desired skills, numbers, and efficiency.
What Is Staff Augmentation?
Staff augmentation is when companies hire outside personnel to cover gaps within their teams, either permanently or temporarily. Outsourcing allows organizations to select candidates that fulfill their unique requirements while scaling their augmented team to their needs.
With staffing augmentation, companies can complement their existing team's skills and knowledge and improve what they lack. External vendors employ staff augmentation resources directly, meaning your company won't incur any costs or liabilities associated with hiring full-time employees.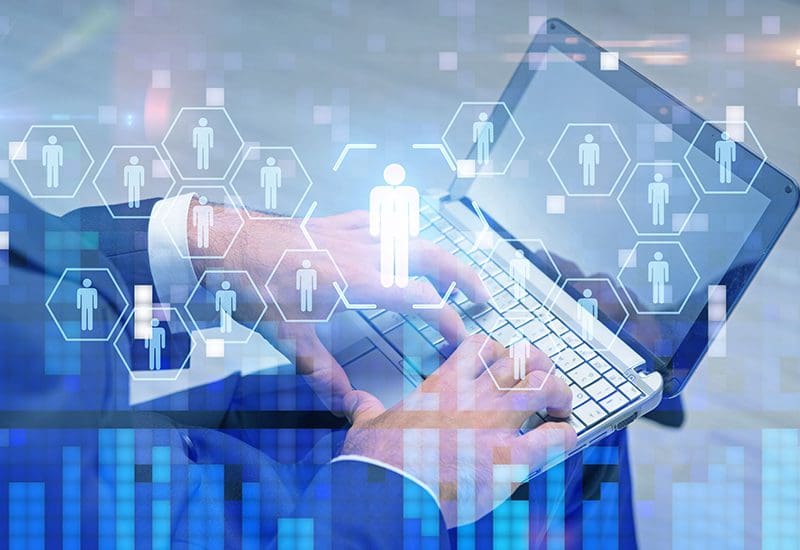 Types of Staff Augmentation
If you're considering augmenting your IT staff, you must choose the suitable model to fulfill your individualized needs. There are three types of augmentation to consider:
Commodity: Staff augmentation through commodity is when you need workers to complete a task but don't require specific skills or specializations. Examples include manual labor, retail, and factory work.
Skill-based: This augmentation means hiring workers with certain skills, though skill level isn't essential — for instance, hiring someone with typing skills for clerical work.
Highly skilled: Through this staff augmentation model, companies hire highly qualified individuals with an advanced skill set backed by experience and intensive training.
What Are the Benefits of Staff Augmentation?
Staff augmentation does more than add another worker to your arsenal. When expanding your IT team with augmentation, expect benefits you can't get by hiring full-time employees. Consider the following advantages and see how it could fit in with your team.
Cost-Effectiveness
Hiring a full-time employee is counterproductive if you only need extra workers for a short timeframe, such as a few weeks or months. Staff augmentation allows you to get the professional assistance you need while getting the most value for your money.
Staffing augmentation involves a transparent cost structure, so you know how much you can expect to invest when outsourcing workers. With team augmentation, you won't have to cover typical employee expenses like salary, training, benefits, or office facilities — all you have to do is pay an upfront fee, and the vendor will take care of everything else.
Flexibility
Your workflows are constantly changing — so why should your workforce stay the same? Staff augmentation allows you to hire as many workers as you need when you need them and dismiss them once the task is complete.
It doesn't matter if you need someone for 40 or a few hours — staffing augmentation creates flexible employment without the complexity or commitment of full-time hiring. That means you won't have to overstaff your company or lay workers off when your needs change.
Increased Efficiency
When you hire temporary workers, you add extra skill and workforce to your team, giving your existing staff the boost it needs to accomplish work faster and more accurately. These individuals fill in gaps within your workforce, leading to increased productivity and higher quality of work.
Individuals outsourced through augmentation will work for you instead of splitting their time between projects and employers. You can expect greater focus and dedication, leading to better work.
When Is Staff Augmentation the Right Choice for Your Company?
Companies turn to workforce and staffing services for a variety of reasons. These models can fulfill numerous business needs, making it useful in many scenarios.
If you're considering augmenting your IT staff, you should first determine if this strategic move is the best option for your business. Some instances where team augmentation makes sense include:
Increased capacity: Augmentation is suitable if you experience increased demand and need to fulfill this spike by increasing labor. For example, companies that get especially busy during certain seasons might periodically use staff augmentation to meet rising demands.
Specialized skills: If you need someone to complete a technical task you don't have resources for, such as setting up new technology or designing a company logo, augment staff with skilled individuals for the job.
Bridge to hire: If you're looking to hire a permanent, full-time team for your business, you can use staffing augmentation to temporarily fill in the gaps while you spend time hiring the right employees. For example, this model is beneficial for companies in the process of setting up new locations.
Short-term help: Staff augmentation is better suited for shorter-term projects than longer-term ones where full-time hiring may be a better option.
Strategic advantage: You can use staff augmentation strategically to add flexible labor to your company and gain a competitive advantage by boosting team agility and market speed.
Staff Augmentation vs. Managed Services
There's a common misconception that staff augmentation and managed services are the same. However, these models have many considerable differences to pay attention to when deciding how to increase your staff.
Staff Augmentation
In the staff augmentation model, the vendor undertakes all administrative and organizational tasks while you focus on leading your augmented team. When hiring workers, you can personally choose your candidates and manage them however you please. Typically, costs for staff augmentation are based on how many resources you use or how many hours your augmented employees work.
In staff augmentation, the client:
Has no service level agreement (SLA) commitments on outputs
Experiences no change in the operational model
Uses internal tools and processes
Manages the supplied resources
Selects all technologies
Does not provide offices and workstations
Does not handle payroll
Has a limited commitment
Assumes the risks
Managed Services
Through managed services, the managed services provider (MSP) undertakes all aspects of the project, from assembling the team to managing processes. That means you don't have to have any existing in-house tech employees — the MSP completes the project entirely on their own. Service prices are established beforehand under a contract between you and the MSP.
Through managed services, the MSP:
Has SLA commitments
Manages operational assets
Manages tools and processes
Controls project execution
Selects all technologies
Provides office and workstations
Handles payroll
Takes on a full commitment
Assumes the risks
Get the IT Assistance You Need at GDC Today
You can get the skills and support you need for your team with IT services from GDC. We are a premier IT service provider that offers customers advanced technology and business solutions for their individualized needs. When you come to us, you can expect world-class technical support paired with our customer-centric service approach. With neary 30 years of experience under our belts, we're the experts you can trust. Contact us to learn more about our IT services and capabilities today!