What Is Workforce Management?
Leverage Workforce Management Solutions to Control Costs and Capitalize on Productivity
Editorial Team
Organizations need a way to keep employee morale and productivity up and staffing costs down. Workforce management, or WFM, is a cluster of processes that manage employee schedules, increase efficiency and productivity, and maintain compliance. Often, WFM is included with other employee management solutions and offers a way for businesses to improve their employee's experience while keeping costs down.
GDC offers workforce management solutions to help companies onboard new IT talent and minimize risk.
What Is Workforce Management?
Workforce management allows a company to capitalize on employee productivity. With WFM, companies can make accurate labor forecasts, so they have the appropriate staffing levels to complete the tasks that need to be accomplished. One way to look at it is as a set of procedures that allow organizations to have the right number of employees working at the right time and performing the right tasks.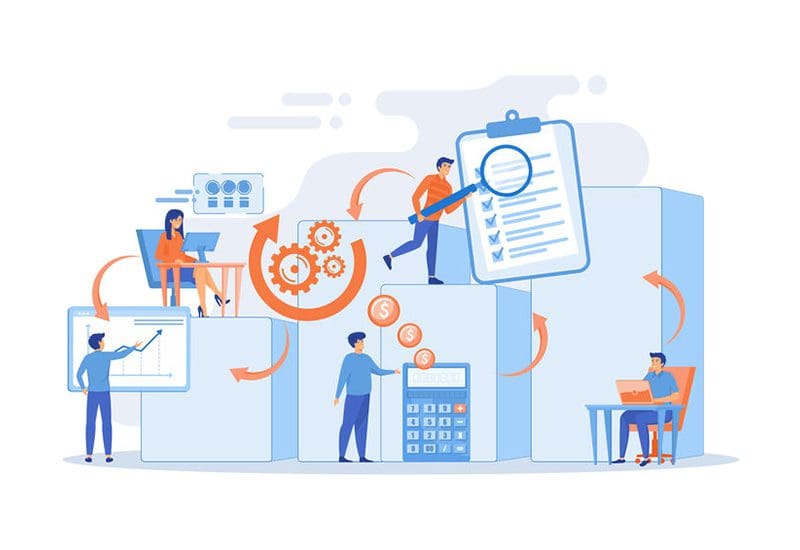 Workforce management starts at the top. Company leaders develop a list of goals and outline the decisions that should be made so the company can work toward those goals. Common WFM goals include improved efficiency, greater productivity, and maintained compliance.
Why Is Workforce Management Important?
With WFM, employees create consistent employment policies. WFM also provides insight to companies, helping them determine exactly how many employees they need for certain roles and tasks. WFM metrics keep tabs on employees' performance
Some of the problems workforce management strategies help to solve include:
Labor shortages
Elevated turnover rates
High employment costs
Compliance concerns
Safety incidents
Reduced production
How Does Workforce Management Work?
A workforce management solution works by creating a balance between the staff needed for certain tasks and the amount of work required. When developing a WFM strategy, there are several things to keep in mind and several processes to complete: 
Goal-setting: The first step when developing workforce management strategies and procedures is to set goals for the organization. The goals will determine the strategic direction the company and its workforce take.
Analysis: Next, organizations need to audit the existing workforce. During the analysis, the company should note where gaps exist, such as areas of understaffing or times when productivity dips, and where there's excess, such as too many employees working during certain shifts or periods.
Solutions: With the available data, organizations can develop solutions to workforce challenges, such as implementing standardized onboarding procedures or scheduling methods.
Automation: Automating certain processes increases productivity, reduces costs, and minimizes the risk of error.
Progress monitoring: WFM isn't a one-time process. Companies should keep track of the changes that come about due to WFM. Based on the progress monitoring, organizations can make additional adjustments to keep productivity up and costs down.
What Are the Functions and Features of a Workforce Management Solution?
While no two companies will have the exact same workforce management needs, an ideal WFM solution will include the following:
Labor forecasting: Demand fluctuates based on weather, season, and myriad other factors. A WFM solution helps organizations anticipate changes in labor demand, allowing them to have adequate staffing levels.
Scheduling: A WFM solution should allow employers to schedule staff based on demand, skill level, and regulatory requirements. The solution should also give team members the ability to swap shifts or request time off. 
Absence management: For individual employees, the WFM solution can track their time off requests and absences, as well as why the employee is taking time off or missing work.
Time tracking: A WFM solution should keep track of team members' hours worked. It can also integrate with payroll processing procedures, ensuring employees get compensated for their time. 
Overtime management: Managing labor costs involves keeping track of overtime, including when employees attempt to work excess hours without approval. A WFM solution will alert team members when they are about to work above 40 hours or when they work overtime without approval.
Analytics: Companies may need to adjust their staffing levels and hiring processes based on real-time data. A WFM solution should provide organizations with the analysis they need to make informed decisions.
Regulatory compliance: Workforce management systems can be configured with specific pay and work rules, making it easier to be in compliance with wage and hour laws and other employee policies. 
Mobile accessibility: Having mobile accessibility allows for optimal coverage, making it easier to edit schedules and fill any gaps. 
What Are the Benefits of Workforce Management?
Adopting a workforce management solution offers the following benefits to companies:
Cost control: Labor costs make up a significant portion of many companies' budgets. Companies that adopt a WFM solution can better control their labor costs through more effective scheduling and forecasting. 
Higher productivity: With WFM, companies can see how their employees compare to industry-wide benchmarks. They can then make changes to improve productivity and align with or exceed benchmarks. 
Better schedules: A WFM solution makes detecting vacancies or open shifts easier, so employers can find the right number of employees to work during a particular period.
Fewer compliance risks: Automating scheduling with a WFM solution allows companies to comply with overtime laws and family and medical leave requirements. In regulated industries, such as healthcare, a WFM solution helps ensure the right number of employees are working at the right time.
Experience the GDC Difference With Workforce Management Services
GDC offers solutions to help companies better understand their staffing needs. With our workforce management solutions, your organization can develop its existing team members, attract talented candidates, and retain your employees. Additionally, our WFM services allow organizations to minimize risk and improve compliance. 
When you partner with us for WFM, we'll actively network on your behalf, recruiting and hiring IT talent for various verticals and teams. We'll use our deep technical networks and connections to find candidates who match the skills companies need for success.
Contact GDC today to learn more about how our workforce management services can work for you.