Why Outsource Staffing?
Outsource the Staffing Process to Find Qualified Employees Fast
Editorial Team
Finding and retaining unique IT talent is essential to keep business moving forward. Companies that rely on an internal human resources team to manage hiring and the needs of current employees may be missing opportunities to recruit top talent.
Companies that outsource the IT staffing process through GDC have the support of a team of experienced recruiters to save time and money while finding the right fit for every position. Contact us to learn more about the benefits of our staffing services.
What Is the Process of Outsourcing Staffing?
Outsourcing staffing means transferring part or all of the process of hiring new staff to a third party, such as GDC. A business must begin the process by providing a job description and a set of criteria potential candidates must meet.
At GDC, we screen and interview to find the best candidates for final interviews. After we select the final candidates, we can also handle all employment costs and paperwork. Working with an outsourced recruitment agency is a great way to speed up the hiring process while enabling internal teams to focus on the needs of current employees.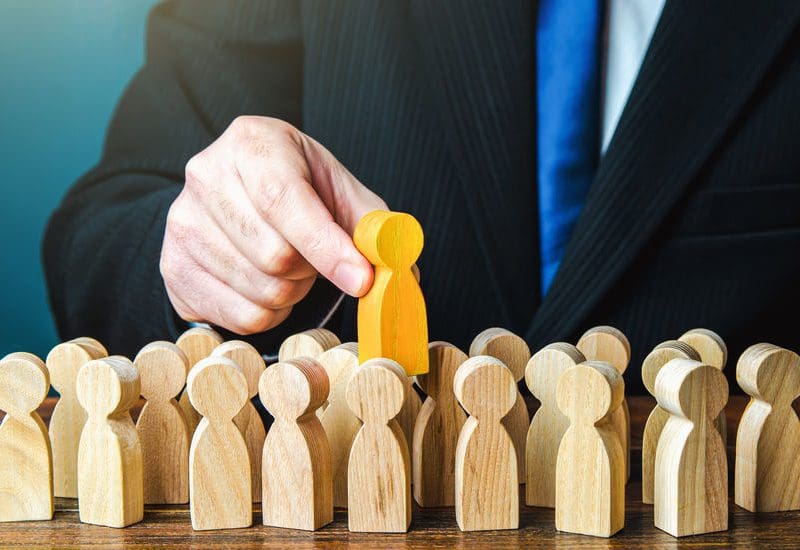 Benefits of Outsourcing the Staffing Process
Many successful businesses outsource hiring because staffing agencies have time and resources fully dedicated to recruiting the ideal candidate. Explore additional benefits of outsourcing staffing services.
Access to Superior Talent
One of the top reasons to work with a staffing agency is access to superior recruiting talent. GDC has connections within the industry and decades of experience, making us a knowledgeable choice for IT staffing needs.
Fast Hiring Process
At GDC, we pride ourselves on our ability to fill open IT positions fast. Our extensive talent database enables us to quickly access candidate information to connect companies with the best talent. If we do not have a specific candidate in mind for a posting, we will start the staffing process immediately to find top talent as soon as possible.
Reduced Costs
Outsourcing the staffing process means a company does not need to hire an internal recruiting team. GDC can handle everything from interviewing to skill tests under one easy fee for startups and established companies alike.
Our thorough services enable companies to find the right employees and reduce turnover costs from the start. There is no fee until the GDC successfully fills the position, so companies can feel confident our team will go above and beyond to find the right IT talent.
Greater Workforce Flexibility
Certain weeks during a quarter may be busier than others. During these busy times, a staffing agency can hire temporary employees to help a company meet its deadlines. This convenience provides greater flexibility and ensures the proper staffing for any workload fluctuations.
An Advantage Over the Competition
Small to medium-sized businesses often lack the resources to hire a large human resources department for staffing needs. By outsourcing the recruiting process, a business can find top talent without overspending. Using a staffing agency also gives companies an edge over the competition to succeed in a fast-paced business environment.
Managing Staffing In-House vs. Outsourcing
Outsourcing offers benefits and drawbacks, as does keeping IT staffing in-house. While there isn't an exact answer as to which one is better, there are certain situations in which one choice may provide more advantages.
Companies may benefit from in-house staffing when:
It provides an opportunity to enhance employee skills.
The company needs to meet specific deadlines or schedule restrictions.
Current employees are invested in the hiring process for greater company success.
It may be more beneficial for a company to outsource staffing when:
The company has strict staffing budget restrictions.
The position must be filled in a certain amount of time.
The company lacks expert recruiting talent.
How Can GDC Help Outsource Staffing Needs?
Our staffing solutions help companies find the right talent to meet their specific IT staffing needs. Some of the benefits we offer include:
Scalable staffing solutions.
Extensive talent experience.
Fast talent acquisition timelines.
Specialized recruiter skills.
Innovative workforce development.
Outsource Staffing With GDC Today
Whether your business needs staffing for temporary or long-term positions, the GDC team will find the right candidates. We strive to deliver exceptional talent acquisition while maintaining complete transparency to develop a customized support solution for businesses. Complete our online contact form to discuss your workforce staffing and recruiting needs with our team! Contact us for your free consultation or request a quote today!