Penn National Insurance
GDC Delivers Secure SharePoint Upgrade and Migration Services to Ensure Data Control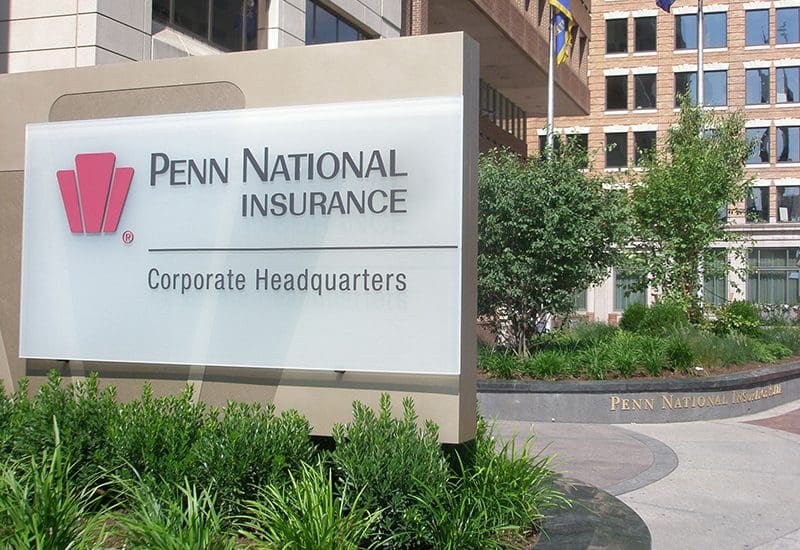 Founded in 1919 by a farmers' trade organization, Penn National Insurance aims to help businesses get more affordable workers' compensation protection for their workers. Additionally, Penn National Insurance offers families insurance in every aspect of their lives – auto, homes, and more. Penn National Insurance continues to adapt to meet the needs of its customers. As a mutual company, policyholders — not stakeholders — come first. Penn National Insurance employs more than 830 people and sells through more than 1,200 independent agency operations in 11 states. The company carries a financial strength rating of A- (Excellent) from the A.M. Best Company.
Business Need
Penn National Insurance sought assistance in upgrading its SharePoint 2013 software and Team Foundation server systems to the newest editions. The existing SharePoint 2013 platform needed to be upgraded to SharePoint 2019 and the Team Foundation Server upgraded to Azure Dev Ops.
GDC had been providing Penn National Insurance with staffing services at the time. Driven by the already established relationship, this new opportunity grew to fruition through discussion with decision makers regarding GDC's array of capabilities and services. GDC's familiarity with the robust granularity of security settings in SharePoint met the Penn National Insurance requirements of ensuring sensitive information would remain secure.
The Solution
Following Microsoft's guidelines, GDC upgraded both systems and updated specific pieces of content that needed a unique upgrade path. Following a request from Penn National Insurance, GDC also documented all steps in acute detail, so the process could be replicated if necessary. The migration and upgrade were purely on premises. Due to the scale and security requirements, Penn National Insurance desired to keep data controlled internally. Through consultation, Penn National Insurance chose the server hopping method, with an intermediary step of migrating through SharePoint 2016.
Penn National Insurance's Azure Dev Ops Server, the final step in Team Foundation Server, was a single process with manual adjustments. From the perspective of Visual Studio, there were no major changes in Azure DevOps Server versus TFS 2013 Update 4, as all functionality was exactly the same. The only visible changes were additional work item types. The project sites were different with many sections renamed and layouts changed. GDC was able to work through minor issues with some aspects of Azure DevOps that were resolved upon discovery and the establishment of workarounds. A comprehensive document detailing the new features of the upgraded platforms and how to conduct operations was provided to Penn National Insurance to streamline the process.
High Level Migration Process:
Backup current Team Foundation Server 2013 databases
Run configuration pointed to restored databases and perform direct upgrade
Install TFS Disconnector for SharePoint and change Excel settings
Migrate Backups of Content Databases
Setup Office Online Server and link to SharePoint
Upgrade content databases and service databases via mounting to SharePoint 2016
Migrate Backups of Content Databases
Upgrade content databases and service databases via mounting to SharePoint 2019
The Results
GDC completed all necessary steps in the upgrade and was able to go live with the new software following completion support. From start to finish, the project was completed within a year's time.
SharePoint 2019, recognized as a versatile and robust product, offered Penn National Insurance numerous advanced and customizable features. The comprehensive platform can be used for source control, project management, system testing, continuous integration, and deployment. With the upgrade to Azure DevOps came major graphical and usage improvements with features like drag and drop and task visualizations. Mostly utilized for code repositories and managing tasks, Penn National Insurance can store code and track work with it.
Through GDC's expertise in SharePoint and Azure DevOps, Penn National Insurance experienced a smooth transition to the latest version of software with minimal disruption to daily operations. Security, of the utmost concern to a client that safeguards the personal information of thousands of customers, was achieved due to GDC's extensive knowledge of the inner workings of Microsoft's intuitive products. Upon completion of this product, GDC continues to support Penn National Insurance through staffing services, Tier 1 Level Help Desk, and iSeries support.
GDC provided the technical resources to evaluate, document, execute, and train on the platform upgrade of SharePoint and Azure DevOps. The GDC team worked collaboratively with the Penn National Enterprise Architect to resolve issues and plan work items; resulting in a very successful and timely implementation.