Recruitment Process Outsourcing (RPO)
Partner With an IT Talent Acquisition Expert for More Value
Editorial Team
Onboarding and retaining the best employees significantly impact an organization's success — and it all starts with recruiting. During the process, a business must identify qualified candidates whose skills and values fit the company's culture and goals. Many savvy professionals are turning to recruitment process outsourcing (RPO) as a workforce staffing solution to protect their time and focus.
What Is Recruitment Process Outsourcing?
Recruitment process outsourcing shifts employee recruiting to a third-party expert specializing in it. An RPO provider is responsible for finding, screening, and presenting high-quality applicants.
As part of their duties, RPO partners may also take an active role in interviewing candidates and onboarding new hires.
RPO differs from prior recruiting options like staffing agencies and is highly flexible. Common engagement types include:
Full RPO: A company transfers complete recruiting task accountability to its RPO partner.
Function-specific RPO: The requesting firm collaborates with an RPO specialist to fill vacancies for specific functions, such as IT staff or executive positions.
Defined RPO: This approach is typically contract-based for a specific time or role.
How RPO Works
RPO uses proven methods as part of a multistep approach to delivering value. Common activities include:
Planning: The RPO recruitment specialist will get to know the company they'll represent and its goals. They'll learn about the business's needs, vacancies, and expectations to help maximize resources and design talent acquisition strategies.
Marketing openings and sourcing candidates: The RPO partner uses available tools to reach and attract active, qualified applicants. Most experienced RPO firms also have methods to identify passive candidates and build pipelines.
Communicating with and assessing candidates: RPO providers engage candidates for better overall experiences. They'll help screen and evaluate applicants to ensure they're presenting the best possible talent to their business partners.
Managing the offer: Most RPO firms assist with creating and presenting candidate offers. Their expertise helps companies craft competitive offers to land superior-quality employees.
Maintaining accountability: A reputable RPO partner regularly communicates with its point of contact. They'll also be able to demonstrate their impact, activities, and results.
6 Compelling Reasons for Businesses to Use RPO Recruiting
Why choose an RPO partnership for your company's recruiting efforts? These solutions give a business a competitive advantage, flexibility, efficiency, and value.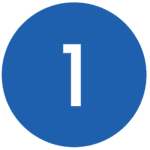 RPO Sources High-Quality Talent
Many modern businesses are coping with labor shortages, which amplifies the need for competitive recruiting solutions. The technology sector is no exception, though understaffing is just one of the many IT challenges companies face. Overall, IT jobs are experiencing faster-than-average job growth and significantly low unemployment, indicating high demand. Outsourcing recruitment to a specialist can ensure you find high-quality talent before your competition.
GDC is an IT expert. We know what a successful team takes because we've built one ourselves. When businesses partner with us for IT RPO, they work with a competent talent acquisition team with the knowledge to align IT needs with the best candidate to fill them.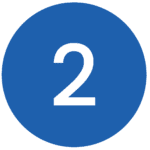 RPO Helps Achieve a Diverse Team
Diverse teams have many benefits to offer companies. They're generally more creative at problem-solving and can deliver more value and higher profitability. Additionally, businesses embracing diversity and inclusion as part of their culture often attract and retain higher-caliber talent.
RPO recruiting services from GDC leverage a diverse candidate pool to bring our partners more innovation, better decision-making, and a competitive edge.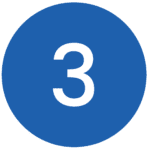 It Reduces Risk Exposure and Boosts Compliance
Following hiring regulations can be challenging, especially when they change frequently. Hiring managers may not have the training, experience, or up-to-date knowledge to comply with legal requirements. In such cases, they can expose a company to potential risk.
GDC's RPO team includes human resources specialists with an extensive understanding of compliant hiring practices. Our services help mitigate those risks and build compliance directly into recruiting strategies.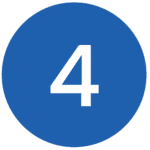 It Provides Cost-Effective Solutions
Recruiting expenses can easily mount with improper resource allocation or an inability to scale efficiently. They can also add up when companies have uncoordinated or fragmented recruiting practices across an organization.
Partnering with GDC resolves these challenges. We develop cohesive acquisition strategies to optimize resource usage and scale quickly and efficiently with hiring demands. As a result, our proven approaches balance costs with benefits across the recruiting life cycle.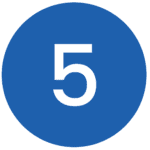 RPO Improves Time-to-Fill
Unfilled positions can have a significant impact on a company's bottom line. The effects amplify when the vacancy is urgent or involves key personnel.
RPO from GDC helps create faster hires by consistently identifying opportunities for more efficiency and continually improving acquisition strategies. By streamlining workflows, we support successful placements sooner, with candidates ready to contribute on day one.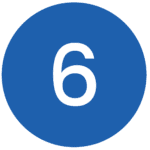 It Creates a Positive Employer Brand
Access to a deeper talent pool is only one aspect of recruiting success — being the employer of choice is equally as crucial. That starts with a positive employer brand and a solid communication strategy for touting it.
At GDC, our RPO team helps effectively define and market the employer value proposition. We complement that with comprehensive research into the competition and custom messaging to boost brand visibility and perception.
RPO Pricing Methods
At GDC, we offer our customizable RPO services with a straightforward pricing option — companies only pay once we've helped them hire a new employee. This approach, known as cost-per-hire pricing, is ideal for businesses since there is no fee unless we're successful.
Not every RPO partner embraces this same philosophy. Others may charge on a different basis, including:
Cost-per-resource: Under this agreement type, organizations typically pay a flat monthly fee for each RPO resource they leverage.
Cost-per-transaction: These agreements bill for each activity, such as a screening assessment, at a specified fee.
Cost-per-slate: With these arrangements, businesses pay for sourcing a set number of screened and qualified candidates.
Hybrid models: Some RPO providers blend pricing models to create customized agreements.
Choose GDC for RPO
We've been a leader in providing customized IT solutions to our business partners for almost three decades. Our RPO services target high-caliber IT talent and align those candidates with your crucial business needs and company culture.
Learn more by contacting a GDC RPO expert online or by calling us at (866) 966-4562.