Public and Private School Managed IT Services
Use Managed IT Services to Maximize IT Investments in K-12 Education
Editorial Team
When public, private and cyber charter schools work with a skilled third party to manage their IT needs, they transfer many responsibilities to an expert team known as their managed services provider (MSP). MSPs help with everyday tasks like network maintenance, system security, and technical support. Outsourced IT management services allow schools to optimize technology investments and boost service quality.
The Use of Technology in Education
As with many organizations, technology use has become increasingly prevalent in schools. Many districts issue devices to students to access digital tools and enrich the learning experience. Most school administrators and faculty surveyed support more open educational resources for their curricula.
Yet, traditional classrooms are just one educational setting where technology has become a valuable teaching partner. Student-athletes, those who prefer online learning, and uncertainty during the pandemic have driven increased enrollment in cyber schools. These institutions rely heavily on robust technology to support virtual classrooms and self-paced learning for high-quality education.
Modern technology also goes a step beyond providing enriched learning. It can play an instrumental role and helping create safer schools for kids.
6 Ways Public and Private Schools Can Benefit From Managed IT Services
Partnering with an MSP like GDC can help a school optimize its IT investments while promoting efficiency and security.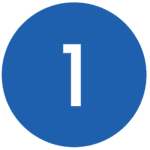 Value
Recruiting, training, and retaining a full in-house IT staff can be costly. Tight operating budgets make it even more challenging and reinforce the need to maximize every dollar your school spends. MSPs provide unparalleled value, quality, and responsiveness to resolve these issues.
GDC's expert services feature high levels of customizability. We also offer convenient and predictable monthly fees. Working with us can also eliminate the need for capital investments in IT assets, so schools can allocate resources where they help achieve core objectives. Our team further delivers value by maximizing existing IT assets and preventing minor issues from becoming significant ones.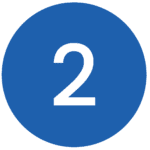 Scalability
User turnover is a reality for many schools. Whether students or staff graduate, retire, or move, managed IT services scale to accommodate your needs. Adjust to changing dynamics with the ability to add or remove users as needed.
Our managed IT services are fully scalable, too. We can create a flexible custom strategy around ongoing or temporary demand shifts and activate or remove services as needed.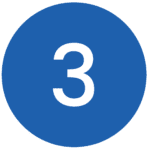 Expert Assistance
Working with an MSP means partnering with an entire team of subject matter experts.
GDC professionals have the skills to identify and implement the best possible technology solutions to meet a school's unique needs. When you opt for our managed services, you'll have access to that collective knowledge and experience. We are available to provide strategic advice on additional IT needs as well. Our experts work on numerous school IT projects, including: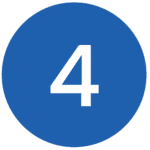 Prompt Service
The growing reliance on educational technology demands prompt service and quick, accurate resolutions when something goes wrong. Challenges also happen outside school hours, underscoring the importance of access to responsive service after the last bell.
As an experienced provider of IT support for schools, GDC is here to help. Our teams can assist with help desk support around the clock or work as a seamless extension of your in-house IT staff. Talk to us about our exclusive workforce delivery services, which offer a hybrid model to give schools the best of both worlds with in-house IT resources and outsourced IT experts to supplement specialized skillsets.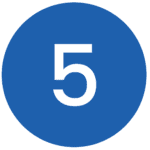 Efficiency
MSPs empower your staff to be more efficient and productive. By drawing on our team's experience and expertise, your faculty can solve issues quickly to promote more uptime.
At GDC, we can also recommend the right technology solutions to automate your workflows and eliminate redundant or time-consuming manual tasks. That gives school-based teams more time to focus on their primary mission — enriching their students' educations.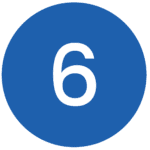 Security
Keeping your school's data secure is more than a best practice — it's a legal requirement. A skilled and reputable MSP supports those efforts to comply with regulations with robust security.
Our experts help safeguard systems from threats like ransomware and data breaches with sophisticated network defense tools and proactive monitoring. They also keep applications and operating systems up-to-date and patched to reduce their vulnerability to attacks.
Additionally, GDP professionals can strengthen your first line of defense — your users. Ask us about our comprehensive security awareness training as a certified KnowBe4 partner.
Experience the GDC Difference for Managed Education IT Services
GDC is a trusted leader in managed IT services for education, with decades of industry experience and a history of results since our start in 1995. We deliver fast, effective, and customized solutions through a shift-left approach and ITIL best practices. Find out how we can help with a free IT consultation.
Request yours online now or call us at 866-966-4562 to start a conversation.