MSP Help Desk
MSP Help Desk Provides a Single Point-of-Contact for Technology Support
Editorial Team
Help desk support from a managed service provider (MSP) can give your organization the process efficiency it needs to grow. Partner with GDC to empower your existing IT department or outsource full-service support.
What Is an MSP Help Desk?
An MSP help desk is an outsourced support service. MSP help desk support offers a single point of contact for clients to report technical issues and receive assistance from an expert. Typically, an MSP help desk is available anytime a problem arises, whether it's before, after, or during business hours. The MSP will provide means of contact like service portals, email addresses, and phone numbers for accessing this support.
Once an MSP establishes help desk support, there is a clear and reliable contact for support that filters messages in one place. MSP's are a great resource to help fill the needs that arise as businesses grow. Whether your organization is in healthcare, manufacturing, or another industry, MSP services can specialize in delivering assistance that enables you to run your business smoothly.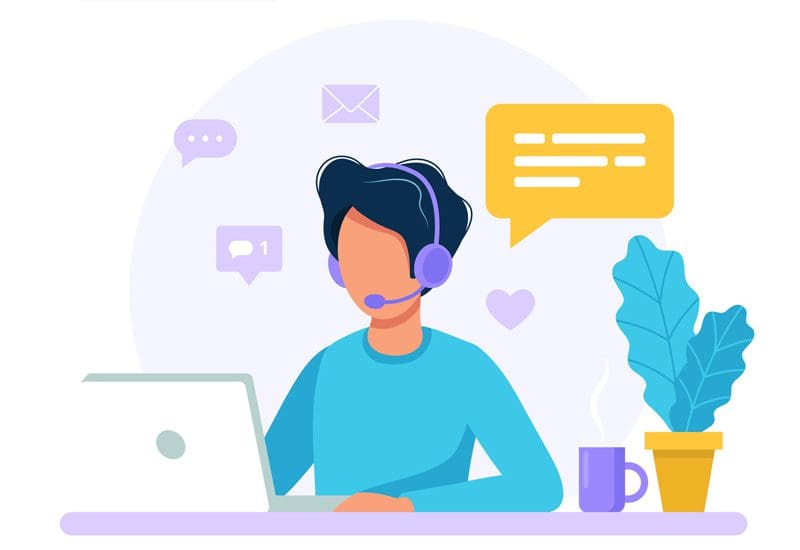 What Our MSP Help Desk Services Include
GDC's IT help desk solutions encompass many features that make our support valuable. When partnering with our team for MSP help desk services, you gain:
24/7 support: Our team can provide IT help desk support on your schedule or around the clock. With complete scalability, we can supplement existing help desk hours provided by your internal department or act as your single source for help desk services during and outside of business hours.
Process integration: GDC simplifies MSP help desk support by integrating your tools, software, and processes through IT Service Management best practice and methodology. This customized integration makes the transition to our services easy for your team and prevents any complications in your workflow. 
Vendor Agnostic: The GDC support team has extensive experience with a wide range of ITSM tools and ticketing systems, allowing us to integrate into your system and avoid duplication of effort or a swivel-chair approach to documenting service tickets. 
Call Center as a Service (CCaaS): GDC uses a class-leading CCaaS solution to handle real-time help desk support contacts with technology integrations and scalability. 
Training and self-support: In addition to our help desk services, we provide the training and self-support resources necessary to help your team through standard issues when they arise. This aspect of our services allows you to handle some problems independently and save time in the process. 
Feedback assessment: Through assessment of customer feedback, we can gauge how well our services meet your needs and make adjustments as required to fill in the gaps.
Benefits of an MSP Help Desk
When you outsource to an MSP help desk, your organization can experience a range of advantages. These services:
Scale with your needs: GDC can operate as an extension of

a pre-existing

IT department or take the place of one if you need to build out a help desk framework. Our scalable service model allows us to provide supplemental support for operations inside and outside of business hours. We can also take on overflow responsibilities to overcome scalability challenges for your support team. 
Boost efficiency: Technical issues can slow down internal processes significantly. With a single source for tech issues, you can resolve functional challenges and achieve more.
Reduce costs: Meeting productivity demands with an in-house team comes with onboarding and payroll costs that may not be within budget. Whether you count on our team for supplemental or full-service support, our subscription model can be a smaller, more predictable expense for your IT operations.
Narrow focus: If your IT department attempts to balance too many functions at once, it may lack the resources to focus on high-growth initiatives that transform and grow your company's processes. GDC takes on the everyday support needs, so your team can focus on meaningful projects and drive change within your organization. 
GDC Can Provide an MSP Help Desk for Your Needs
At GDC, we want your organization to have the resources it needs to succeed. As your IT partner, our help desk services can reduce downtime and give your IT department the narrowed focus it needs for growth initiatives. We start our services with a free service desk assessment to gauge your needs and determine the best model for your business. From there, we continually improve our services to address your requirements.
Get in touch with us today to learn more about our help desk support.