Why Outsource Your IT Department?
Explore the Reasoning and Benefits Behind Outsourcing an IT Department
Editorial Team
An organization's IT department is pivotal in helping carry out the company's purpose and reach its goals. It can be challenging for in-house IT departments to keep pace as businesses and their technologies evolve and grow. Outsourcing various IT responsibilities may represent the ideal solution for scalability and expertise.
Overview of IT Departments in Today's Businesses
The modern in-house IT department faces numerous challenges, including:
They're overwhelmed: IT departments are busy, often leading to extended hold times and slower resolutions. These situations create team member burnout and end user frustration.
There's a skills gap: The global technology sector is experiencing a significant labor shortage. That gap will likely widen with a 15% increase in predicted demand, leaving IT departments understaffed.
The digital transformation pace increased: The pandemic thrust many into adopting new technologies sooner as the world changed how businesses operate. As more companies embrace emerging technology, the demand placed on IT departments will rise.
Full-Service Round-the-Clock Support
As part of our full-service help desk services, GDC professionals are a single point of contact for all technical support needs, 24/7/365. We handle all incoming tickets with a three-level approach to send requests to the best person for faster resolution.
Supplemental
Supplemental help desk services allow GDC professionals to serve as an extension of an in-house team. Whether you have a seasonal need or a new project, we ensure a prompt user response during high call volumes. GDC can assist with short-term and ongoing auxiliary coverage according to business demand.
Overflow
Our overflow help desk services allow our agents to respond when in-house teams are busy assisting other users. As part of our services, support requests automatically flow to our experts when existing agents are unavailable. These agreements are flexible to provide value to in-house IT departments of all sizes.
After-Hours Support
GDC's after-hours help desk support services are there when a company's existing IT department is off the clock. Prevent team member burnout and expenses associated with keeping IT workers on call. Our agents will handle off-hours help requests, so there's no need to invest in more staff and pay shift differentials to ensure coverage.
Other Managed IT Outsourcing Options
GDC experts also deliver additional solutions for complex business IT challenges, including: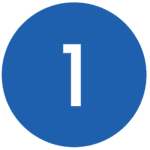 We're Veteran-Owned and U.S.-Based.
Our senior leadership proudly served in the United States Armed Forces, giving them unique experience and insight. As a veteran-operated company, GDC brings integrity, quality, and service to our customers daily.
We also boast a 100% U.S.-based workforce ready to offer technical support across numerous channels and in several languages.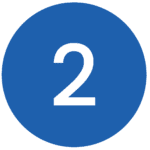 We Customize Our Solutions
Our team takes the time to understand an organization's goals and needs to design a fully customized service plan to meet them. We're the ideal-sized partner — large enough to provide world-class services and small enough to keep things personalized.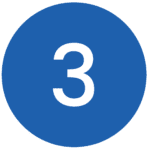 We Use an Agnostic, Shift-Left Approach
GDC believes a managed service provider (MSP) should complement a business's operations rather than expect a company to adapt to the standard offerings. We're platform-agnostic and can use existing tools to provide robust support and expert services.
We also embrace a shift-left approach to promote better user experiences, enhanced communication, and practical and effective solutions.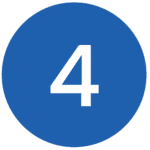 We Provide a Free IT Assessment
When you want to know where to start, GDC professionals can help with a free, on-site or virtual IT evaluation. Our team will review the current systems and procedures to identify opportunities and strengths. Once we've completed the assessment, we will provide a report detailing the current environment and how to improve it.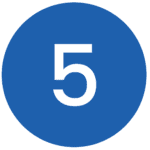 We Invest in Continuing Education
Change and advancement are constants in technology, so we encourage our teams to keep pace with them. GDC maintains a certified testing center to allow our professionals to continue their development and deepen their expertise. We also provide reimbursement for job-related training off-campus.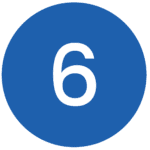 We're Experienced and Credentialed
Thanks to our commitment to education, we boast a highly qualified team, with members averaging over five years of industry experience. Many of our technical support staff hold certifications from industry titans like Lenovo, Dell Technologies, Toshiba, and HP. Plus, we have certifications from Microsoft, Google, CompTIA A+, and VMWare.
Outsource Your IT Department With GDC
At GDC, we partner with technology's industry leaders to provide comprehensive and customized IT solutions to businesses of all sizes. Our teams help companies achieve their IT goals with ITIL best practices and world-class service and support. Outsource with IT department with GDC to provide the IT expertise you need to succeed.
Request a complimentary assessment online or by calling a specialist at 866-966-4562.
GDC provided the technical resources to evaluate, document, execute, and train on the platform upgrade of SharePoint and Azure DevOps. The GDC team worked collaboratively with the Penn National Enterprise Architect to resolve issues and plan work items; resulting in a very successful and timely implementation.